History on the national stage
Working tirelessly on a paper until four o'clock in the morning, junior Brooke Thacker, most assume it would be for a class. However it wasn't for a class, scholarship, or something that people usually pull all nighters for. It was for National History Day, a project based research activity that culminates in a district competition in April. This competition results in an opportunity to qualify for State, and after that the National History Day contest in Washington D.C.
The competition is the highlight of the project for most. "I love showing all the hard work that I have done the entire year and share my passion for my project with judges and other people," junior History Day participant Nicole Hobson said.
National History Day is extremely challenging because there is a new theme every year. Students must choose a topic to fit this theme.
"The topic is really critical,"school district History Day coordinator Kathy Paul said. "Some students pick a topic and don't actually enjoy it, and may end up switching their topic. You have to give them time to explore the topic."
There are five options of how to portray this topic, with four of them having the option of being with a partner or group. The group project categories are: exhibit, performance, documentary and website, with the only individual option being a historical paper.
The theme this year is "Exploration, Encounter, Exchange in History", with past themes including "Turning Points in History", "Leadership and Legacy" and many more. These themes are open ended for a reason, they give participants the chance to interpret it as they please.
However, the topic is not meant to be too open ended. "It has to be specific enough that you can get a focused ideas but it has to he broad enough that you can draw from a variety of things," Thacker said. 
National History Day is not a normal project it requires college-level analysis, the collection of primary and secondary sources (many of which are very complex), the ability to compromise and work with other people, along with time management skills.
"Critical thinking and analysis are the skills that are most important," Paul said. 
Although labeled as an academic activity, there are no academic requirements to be a part of it. "History Day is open to any student," Paul said. "This program does meet the needs of some students who are in extended learning, however."
 History Day is a beneficial, albeit very time consuming activity. "I work on my project from October to April,"  Hobson said. "It takes a lot of time to find so much research and its extremely stressful, but it's worth it in the end." 
About the Contributor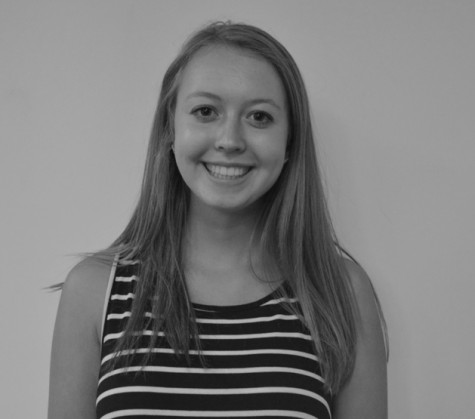 Anna Toot, Staff Writer
Anna Toot is a senior and staff writer for the Black and White. She enjoys to run, when it doesn't hurt. She is involved in student council, track, cross...