Johnston wrestling teams beat Dowling Maroons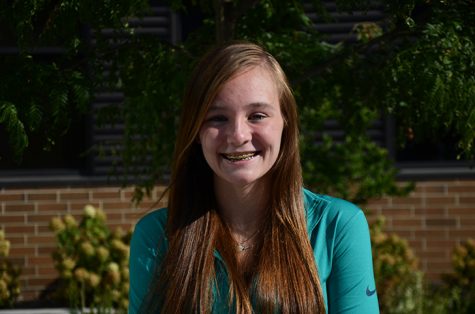 More stories from Rachel Vaughan
Johnston wrestlers travelled to Dowling Catholic to face the Maroons on Jan. 18. The junior varsity dual started with Charles Pruett '21 in the 113 lbs. weight class, while the varsity dual started with Ben Standish '18 in the 220 lbs. weight class.
The junior varsity team won 10 of the 12 weight classes, with nine falls and one victory by decision, making the final team score 57-10 in favor of the Dragons.  Cole Moss '21, Nic Dilley '19, and Zeke Baer-Deffebaugh '19 all won by fall in under one minute.  Other falls in the first period included Nicholas Garcia '21 and Max Nielsen '20.
The varsity team won 11 out of 14 weights, with nine falls and two major decisions, winning 62-12 in total points. Rheiner Stalbaum '21 and Zach Price '18 won by fall in under one minute, with Jake Ryan '18, Peter Erickson '21, and Collin Hushagen '18 also pinning their opponents in the first round.
Two days later, Jan. 20, the junior varsity wrestlers faced Ames at the Dowling JV Dual Tournament.  The total team score was 57-15 for the Dragons, with 10 wins and three losses.  Several wrestlers competed in exhibition matches, which did not count towards the team score, but still kept track of individual scores.  Every Johnston wrestler in the exhibition matches defeated their opponent by a fall in either the first or second period.
The Varsity wrestlers went to the Ed Winger Classic Tournament that same day.  Wrestling at 106 lbs, Rheiner Stalbaum '21 finished in seventh place with a 4-2 decision.  Caleb Helgeson '21, at 113 lbs, won fifth place over Centerville's Nathaniel Genobana.  Thomas Edwards '20 won finished in fourth place in the 120 lb weight division.  At 126 lbs, Peter Erickson '21 finished in eighth place.  Zach Price '18 defeated Valley's Caleb Corbin to win first place in the 132 lb weight division, earning his 165th win during his high school career and setting the new record for most career wins in school history.  Sterling Brunk's '18 Fall over Dowling's Max Derry secured seventh place for the 138 lb senior.  In the 145 lb class, Elliot Pohlmeyer '18 finished in fourth place.  Cade Moss '19 took eighth place at 152 lbs.  Noah Rogers '18, wrestling at 160 lbs, earned Johnston four team points before having to medically forfeit out of the tournament.  Collin Hushagen's '18 fall over North Scott's Drew Durant in the second period earned Hushagen third place at 170 lbs.  Harrison Pauley '19 battled through a shoulder injury at 182 lbs. Wrestling at 195 lbs, Javian Rolley '19 defeated Valley's Julius Imafidon in a 4-3 decision to take third place.  Ben Standish '18 started the tournament against Beau Lombardi before receiving a bye in his next round.  Jake Ryan '18 took second place in the 285 lb bracket.  The total Johnston team score was 159.5, placing third overall in the tournament behind Valley West Des Moines, who scored 165.5 team points, and Southeast Polk, with 200.0 team points.
About the Contributor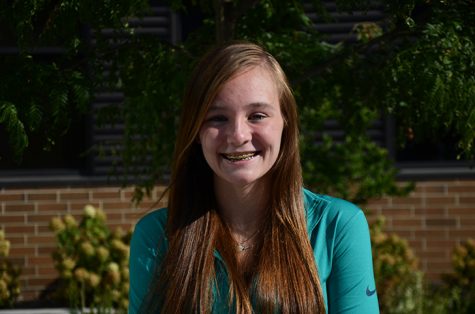 Rachel Vaughan, Staff Writer
Rachel is currently in her last year at Hogwarts School of Witchcraft and Wizardry. In her free time, Rachel enjoys going outside, spending time with her...