Journalism classes find their voices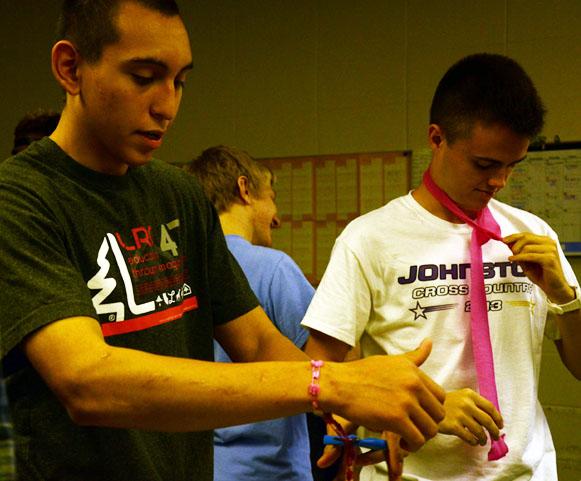 In observance of the 226th birthday of The Constitution, Sept. 17, senior Nate Climber fastens a wrist band while junior Tyler Davis fits a pink tie to represent their opinions during Leslie Shipp's journalism class. Students learned about the "Des Moines Independent School District v. Tinker" court case where three students wore armbands to school in 1965 to protest the Vietnam War and were suspended. The Supreme Court later ruled the students had the right to express their opinions at school. Shipp encouraged journalism students to wear armbands, wristbands and ties at school and to think about opinions they should voice.
About the Contributor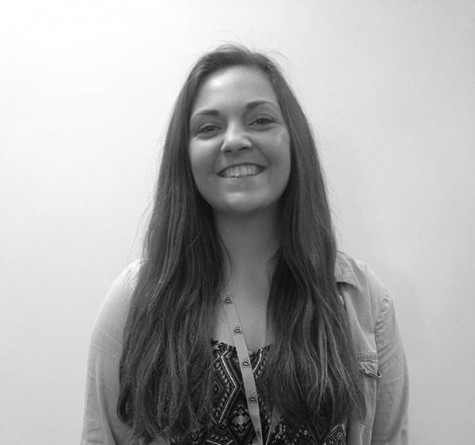 Carly Kinning, Online Editor-in-chief
Carly Kinning is a senior at JHS, and the Online Editor-in-chief of the Black and White. Carly enjoys the company of her pets, food, and the occasional...