Junior Lexi Rivett selected to attend conference at MIT
Walking into an office Junior Lexi Rivett  waits to be judged by an expert professor in comparative media studies. This happened to be exactly what Rivett wrote her 20 page research paper on. "My first judge was a bit intimidating because she was very knowledgable about her field of research," Rivett said. "She had a friend who wrote a book against my findings."
This intimidating experience was all a part of the MIT INSPIRE competition. INSPIRE is a competition that MIT puts on to bring attention to their Humanities program. MIT is known mainly for engineering and technology, and is trying to make their Humanities program more well known.
Rivett chose to research a topic under a category called comparative media studies. She did it under the effect of television on children, and how it affects their brain and their social atmosphere. "40 percent of their waking hours are spent watching television, so that takes away from learning, reading," Rivett said. "Their brains are super messed up because they don't have as many synapses, and simply as much knowledge."
For her research and paper Rivett received extensive help from AP Psychology teacher Jesse Dowell. "I have a decent background about the topic of media and its effects on aggression, but it is a widely researched topic, so there is always a lot of new information coming out on it," Dowell said. "What is especially fascinating is the physical effects on the brain after viewing violent media."
At MIT, professors, sociologists and psychologists met with Rivett and discussed her project with her. ""It was so cool for someone who had a Phd to come up to me and say: 'Oh yeah, I read your paper!', and to ask me questions about it," Rivett said.
Rivett was chosen from 500 entrants to be one of 100 finalists to compete for a $10,000 scholarship. "I was content with being a finalist," Rivett said. "I knew going in that there would be great people there, I just didn't know the extremes of it." 
All of the finalists for the scholarship are very involved in their school and at the top of their classes. "When I got there, I realized there's a lot of people who do a lot of things, and just felt kind of inadequate," Rivett said. 
The winner of the $10,000 scholarship was a sophomore from Naperville, Illinois who created a cyberbullying app with a success rate of 92 percent on combating the issue.
Nevertheless, Rivett felt as though she gained a lot of experience out of the program. "People should do it next year," she said. "It sounds like a lot of work, but you get really passionate about your project. You want to finish it, and you want people to find out about your research."
About the Contributor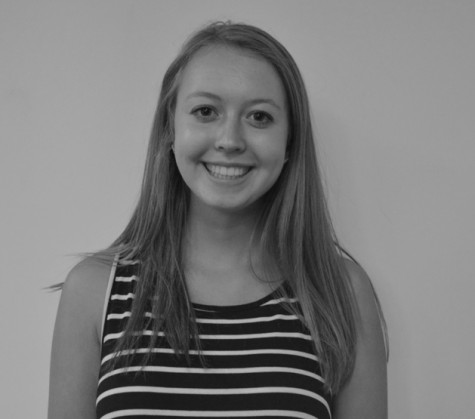 Anna Toot, Staff Writer
Anna Toot is a senior and staff writer for the Black and White. She enjoys to run, when it doesn't hurt. She is involved in student council, track, cross...