Library hosts fun-filled activities over summer
The Johnston Public Library's annual summer reading program will kick off June 3. The program will be held in the youth services area of the library and will run through the end of summer. It is cost-free and aimed towards any students who are in sixth grade ranging all the way to incoming seniors.
The program will include a reading club for the teens that will occur every Tuesday, as well as numerous events that will take place. There are six big events the library will be hosting for teens throughout the summer. The first is a Fandom Camp that will take place June 13. Any fans of series such as Harry Potter, Percy Jackson, anime, Mortal Instruments or DC and Marvel will be invited to play games, make crafts, eat or just hang out with fellow fandom members. Costumes will be encouraged but not required.
There will also be a movie night that will feature the film Fantastic Beasts and Where to Find Them, as well as an opportunity to learn about the hip-hop industry with guest rapper Markaus. The next event will be a Super Smash Bros/Mario Kart video game tournament. The program will conclude July 28 with their Nerf War that will serve as a reward party for any kids who participated in the summer reading program and earned 500 points.
Points are earned through reading, attending the other events and volunteering at the library. Even if a student does not earn enough points to attend the party, there are still other, smaller incentives that can be won. "It just gets people reading," said Brooke Thacker '17, who also works at the library. "I probably wouldn't read a lot without it, just having a little bit of incentive to do it (helps)."
Youth activities director Megan Sockness is responsible for organizing the library's teen reading programs. "Our goal is to keep kids active, keep their brains active as well as keeping them active in the community." Sockness said. "We have a lot of the kids that attend our summer reading program continue to attend throughout the school year, so having them be library users, as well as library and community member volunteers (is our ultimate goal)."
The library expects roughly 300 participants this summer. For further information about the Johnston Public Library's summer events and programs, visit the events section on their website.
About the Contributor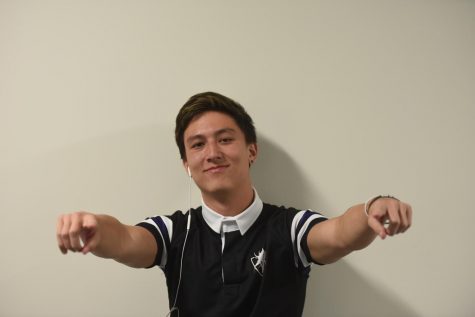 Jacob Kim, Staff Writer
Jacob is a senior who has been on newspaper for three semesters. He is high-key a beast, and there are few that compare.