Madrigal management
After many hours of working Joyce Giles saw the reward in working late at Madrigal. Joyce stayed longer then her own daughter senior, Katie Giles, cleaning dishes, taking down decorations and helping pack everything up. For some parents of students in Madrigal, this is the routine.
The directors were not the only ones involved with the production. There is a Madrigal committee composed entirely of parent volunteers. All parents are required to volunteer.
The 33rd annual Madrigal dinner took place on Nov. 28 and 29 at 7:30 p.m. at the Bridge church.
Madrigal is an event that takes place every year in Johnston to celebrate the holidays. Songs are performed while guests enjoy a dinner. All choirs were part of the production, which was directed by Eric Shepard and Samantha Robilliard.
Joyce Giles, mother of senior Katie Giles, was the Madrigal Committee Chair, and was responsible for the coordination of all aspects of the production. Other members were in charge of setting up, decorating, and taking down the castle. Parents could also serve the meal, coordinate tickets, seating, printing, and publicity for the event.
Parents created and assigned all costumes. Christine Scott, mother of senior Emily Scott, made her daughter's dress in two weeks.
"We also wanted to be authentic and not use zippers. So her dress was corseted, that took more time than putting in a zipper," Christine said.
It took more than just sewing with a machine, but also a lot of handwork. Christine has altered costumes in Madrigal performances in the past six years, and has even made seven peasant costumes.
"I think the parent volunteers do an amazing amount of work, and the Madrigal would simply be impossible without them," senior Katie Giles said.
About the Writer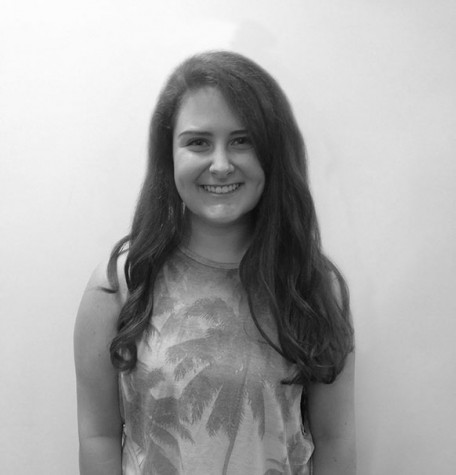 Zoe Wilson, Design Editor
Zoe (pronounced Zo-ee, do not call her Zo. She does not like that.) is a senior and the design editor of the JHS Black and White. She plans on going to...