Opportunities through the screen
Drowning in mounds of homework, most high schoolers spend weekdays studying or working minimum wage jobs and reserve weekends for relaxation and maybe the occasional party. Sophomore Maggie Atcheson is an exception to these high school norms. "It started off as just something fun to do, and I don't really remember but we just made a video and we were like "Let's put it up!'," Atcheson said. 
Atcheson is a teen YouTuber and collaborates with her cousins, Waukee juniors Cierra and Megan Stitz, on their YouTube channel 'TheCheernastics2'. The YouTube channel first started featuring mostly Atcheson's cousins, but Atcheson gradually became more involved. With a channel of over 730,000 subscribers, the girls film their videos for about an hour every weekend about cheer, gymnastics, fitness and health. 
Maggie and her cousins' fame on YouTube didn't happen overnight. "It wasn't instant success," Maggie's dad, Jerry Atcheson, said. "They liked what they were doing and they just stayed after it."
Jerry said that Maggie and her cousins first started making videos for fun at the age of six or seven. "They started when they were real little with a video camera.  They just seemed more into it than most kids are," Jerry said. "They'd come over, and all get together, and have a sleepover, and make funny videos, make story videos, and it turned into the YouTube thing, and it grew from there."
Atcheson and her cousins sometimes disagree on things. "We get in fights a lot about [YouTube]," Atcheson said. "We usually have different opinions on what we want to do."
Even though the girls have disagreements, it doesn't affect their relationship. "We've always been really close, and I feel like it keeps us together," Atcheson said. "YouTube is why I get to see them."
TheCheernastics2 is partnered with AwesomenessTV, which is a larger platform on YouTube, with over 3 million subscribers. The channel's partnership with AwesomenessTV started around two years ago when Seventeen magazine contacted them to be a part of their rising star program.
The partnership has opened up many opportunities for Atcheson and her cousins, such as the opportunity to attend Vidcon, a convention for multi-genre online video. At Vidcon, the girls got to entrance into a special AwesomenessTV VIP room. "We walked into the room and John Green, and a bunch of YouTubers were there, and we were like 'Are we in the right room?'," Atcheson said. "We got to meet like Josh Peck, John Green and all these big people. Nash Grier was there, and he got mobbed, so that was funny to see."
Vidcon was a very interesting experience for Maggie. "On the second day of Vidcon, we went and performed on stage, and it was cool to see how many people actually showed up," Atcheson said. "The weirdest thing was the security guards there. We had to have security guards when we went to the stage."
Maggie's mom, Ginger Atcheson, can testify to the amount of times Maggie has been recognized, even here in Iowa. "Even if we go into a movie theater like in Ankeny, where she doesn't know any of the kids going to school, there's people that know her," Ginger said. "They'll say 'Hey you're Maggie! I watch your YouTube!', so she's recognized a lot of places."
Because of YouTube, Maggie has the opportunity to have "meet and greets" with her fans. Most of her fans and viewers are girls age ten to thirteen. Recently, Maggie held a meet and greet in Chicago, and a lot her fans showed up. "The little girls were just so excited to see her," Ginger said. "Some were wanting to hug her, but too scared to hug her."
Atcheson also faces challenges on social media. "I have to watch what I post like ten times more," Atcheson said. "A lot of people are trying to find something I do wrong to hate on me for it."
Maggie's parents think that she has done a good job dealing with the hate and criticism she receives on social media. "She's never acted like that negative stuff bothers her.  She more laughs at it, or ignores it," Ginger said
Maggie's dad thinks that it has really helped that Maggie has a strong support system. "She does have a lot of good fans that really support her," Jerry said. "Overall, with the YouTube fans she's got, 99% of them are great." 
Ginger agrees that Maggie's experience with YouTube has been overall positive. YouTube has also benefitted Maggie personally. "When Maggie was little, she was so shy that she stood behind me when people talked to her," Ginger said. "[YouTube] has completely brought her out of her shell."
About the Contributors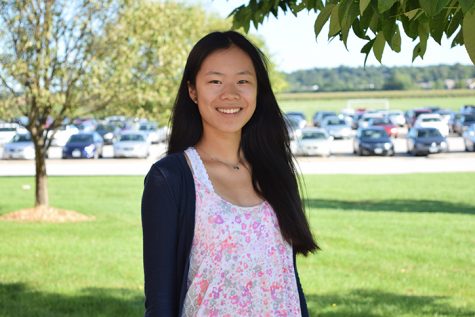 Angela Cai, Feature Editor
Angela is a sophomore who puts the pro in procrastinate. She is involved in too many activities for her to handle, so she's pretty salty most of the time....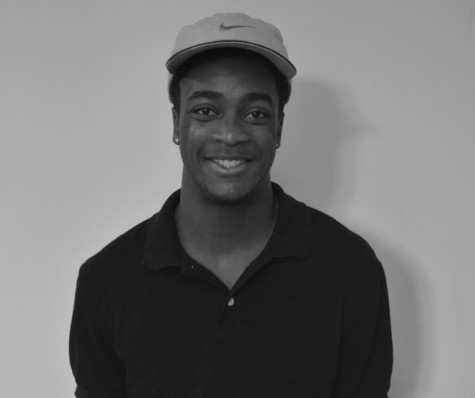 Ahmad Smith, Photographer
Ahmad smith likes to skateboard and take photos. He's been
skating since he was about 10 and taking photos since age 14. He hope's
to be a full time...