MAP testing cuts close to finals
MAP (Measures of Academic Progress) testing will not take place during the time between April and May like it has been in previous years. Instead it will be held Tuesday, May 19 first thing in the morning during advisory classes. This seems to be very close to finals considering they follow shortly after on Thursday, May 21.
The reason as to why MAP testing cuts so close to finals this year is due to the impact it has on the number of hours of class time that seniors would miss. Their time to prepare for AP and finals testing is about a week before the juniors and sophomores final testing.
By pushing back the MAP testing date it can ensure that the seniors are reaching their full academic hours that are required by the state. As of right now the high school is above that limit of hours, but towards the end of the semester it is a crucial time of the year to ensure that they follow through with their full planned calendar.
"We looked at a number of different options and felt that the easiest way was to have us take the tests when the seniors aren't here that way the rest if the building is in the same schedule," Principal Brent Riessen said.
Tuesday, May 19 is the only available day to hold MAP testing since May 18 will be the time that seniors are rehearsing for graduation, and May 20 is an early dismissal day.
As of now, testing will go for about two hours but may take longer depending on the rate each student takes to finish their test. The rest of the school day will then follow a two hour late start schedule which will be used to prepare for finals testing. "If it works then we continue with it," Riessen said. "If it doesn't it will be used to accommodate for the future to plan the testing differently"
Make up times for MAP testing are still to be decided. As of now, however, possible times to make up MAP testing are either May  20 or during the times designated to making up final tests.
About the Contributor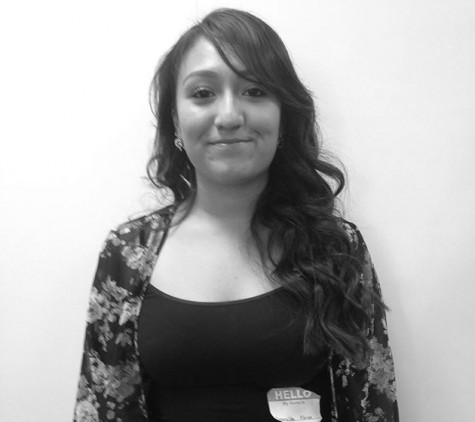 Esmeralda Flores, Photo editor
Esmeralda Flores is a 17- year-old with the mindset of an eight-year-old. She enjoys eating fruit loops while watching Spongebob. Her eyebrow game is always...