"Marvel's Daredevil": a new breed of hero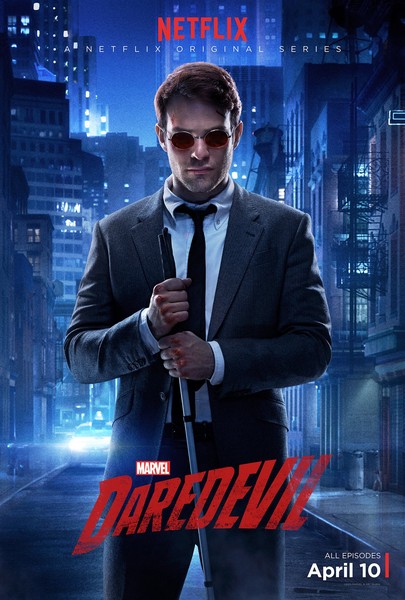 I have been a fan of superhero stories since I was six years old, when my dad took me to see "Fantastic Four." I have always had a special place in my heart for caped crusaders who do what's right and protect the innocent.
To be honest, I've never read a single comic in my life. So I didn't know a thing about "Daredevil" when I heard Netflix was producing a show based off of him, but when I researched the character I was instantly intrigued. Daredevil, a.k.a Matt Murdock, who was blinded by an incident involving acid in his youth, is a lawyer by day but a vigilante by night. That sounded cool to me. There aren't many superheroes with disabilities out there, so I was glad that people with them would get positive representation.
If you are a big fan of superheroes, "Daredevil" is definitely the show for you. It is very easy to fall in love with this show, from its performances, to the action, to the story. It knows what show it is. One of my problems with some Marvel films (example: The Avengers) is that they have emotional scenes squeezed in to get the audience to cry, and then Iron Man is cracking jokes in the next scene. It's emotional whiplash, which I am not a fan of (although it might not bug some other people).
Daredevil does not do this. It knows when to have emotion and it knows when to have humor, and unlike other Marvel movies (The Avengers, again), the humor is actually funny. It is fast-paced, moving along smoothly and I can't say I was ever bored during my weekend binge watch.
I can honestly say that without a good actor as Matt Murdock, this show would have failed. Thankfully, Charlie Cox is a wonderful actor, and his Daredevil is a highlight. While I have seen Cox in other movies (such as "Stardust" and "The Theory of Everything"), his previous roles have never given him the chance to stand out. "Daredevil" is basically his breakout role. Cox's performance is subtle and somewhat sarcastic, and I was easily drawn to him. If you enjoy "Daredevil", it's most likely because of him.
Other noteworthy actors are Deborah Ann Woll as Karen Page and Rosario Dawson as Claire Temple. Neither woman is meant to be a love interest for our hero and each has their own arc. In a society where women in superhero movies are not well characterized, this is a breath of fresh air.
The show also thrives on it's action scenes, which are well choreographed and well shot. For instance, in episode two, when Daredevil fights some thugs in a hallway, and the whole fight and moments after go on for one whole camera take, staying in the hall even as Daredevil goes into other rooms. The Netflix format allows "Daredevil" to get away with some pretty violent things, which is also a nice touch that other Marvel shows and movies don't have.
"Daredevil" is a refreshing addition to the superhero genre. It's original, it's dark, and it's good. I would recommend it to almost everyone.
Final verdict: 9/10
Rated TV-MA for violence and language.