New athletic trainer arrives at Johnston
If an athlete has an injury, chances are that Chris Wiedmann has seen it.
Wiedmann is the new athletic trainer and has seen a wide variety of injuries during his career. "(Once) I had a hockey player pull out a tooth and hand it to me after he had gotten hit," Wiedmann said. "That was  a little bit of a shock."
Wiedmann has also seen some more harrowing injuries. "I had someone in arena football that dislocated their ankle and fractured their leg," Wiedmann said. "Thats one I never care to see again because it was pretty traumatic."
This is not Wiedmann's first experience with Johnston. He had been here before in the fall when previous athletic trainer Melanie Mason was gone for various reasons. "Chris filled in, so he knows a lot of us," Athletic Director Gary Ross said.
The school contracts with UnityPoint Health (formerly Iowa Health Systems) to provide their training services. Recently Mason left for a job at Des Moines Orthopedics.
Wiedmann has been a certified athletic trainer since 1998. He earned his degree at Coe College in Cedar Rapids. Wiedmann's first job out of college was with the Des Moines Buccaneers, he then spent some time in Ft. Dodge covering Iowa Central Community College. In 2001, Wiedmann came down and covered the Iowa Barnstormers. Next through UnityPoint he worked at several local schools, the most recently being Waukee.
As injuries occur the athletic trainer evaluates them and recommends what needs to be done. They also do the body fat testing for the wrestlers, work with the coaches on the injuries in their sport, and supervise athletic events.
Wiedmann has helped many athletes. "He helped me with my wrist and my IT band," Junior Henry Pohlmeyer said. "He helped me tape up my wrist and do certain stretches that helped me get loose and warmed up."
Pohlmeyer thinks that Wiemann is a good replacement for Mason. "He really knows what (hes doing) and hes a really nice guy," Pohlmeyer said. "He really cares about his job and the people who come in (to get treated)."
Weimann enjoys helping athletes like Pohlmeyer to keep playing.
"I could spend hours talking about some of the (injuries) that I've seen," Wiedmann said. "But ultimately the fun part is getting (the athlete) back to what they do, which is play sports."
About the Contributor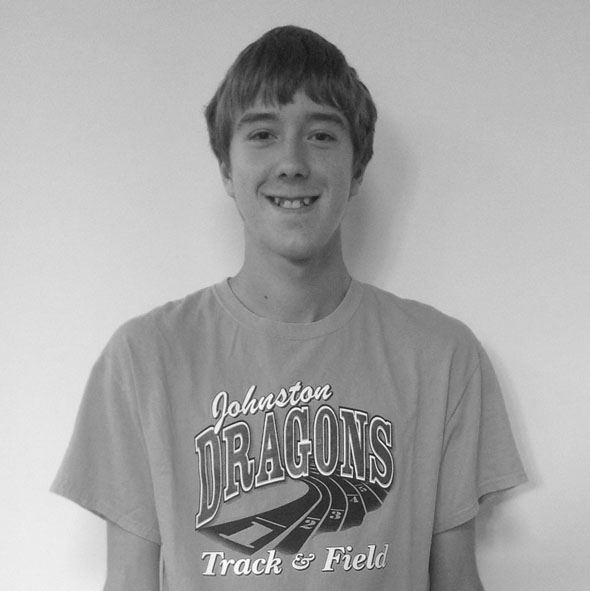 Myles Glandorf, Staff Writer
Myles is currently a junior. This is his second year as a staff writer. He prefers the online site to the print edition. Myles likes to run and is on the...