Outlaws
After debuting on Jimmy Fallon a while back, Alessia Cara (Caracciolo) recently released her first album "Know-It-All" Nov. 13. Randomly selecting "Outlaws", I wasn't quite sure what to expect from the 19 year old from Canada. Not only does Cara have a deep rich voice but the girl seems to hold a set of pipes. However, she does sound like a child combination of Meghan Trainor with a hint of Riahnna. Maybe it's just the song but for me she sounds like another teenie bopper. I think in a few more years when she discovers the right genre she will excel, but this slow and awkward high school dance song doesn't do justice for her voice. If it were up to me I'd have her try singing something similar to Alicia Keys or Adele's big ballads, even an upbeat Rihanna song would suffice. Overall I'd give the song a 3 out of 5 just because I believe she possess talented vocal talent, but this song's beat just screams bubble gum pop.
About the Contributor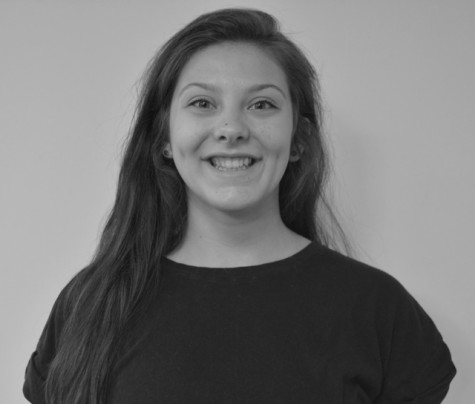 Kate Lichter, Online Editor-in-cheif
Spending most of her senior in the jlab this year, Kate Lichter takes on the title of Online Editor in chief. You can find her taking photos, listening...