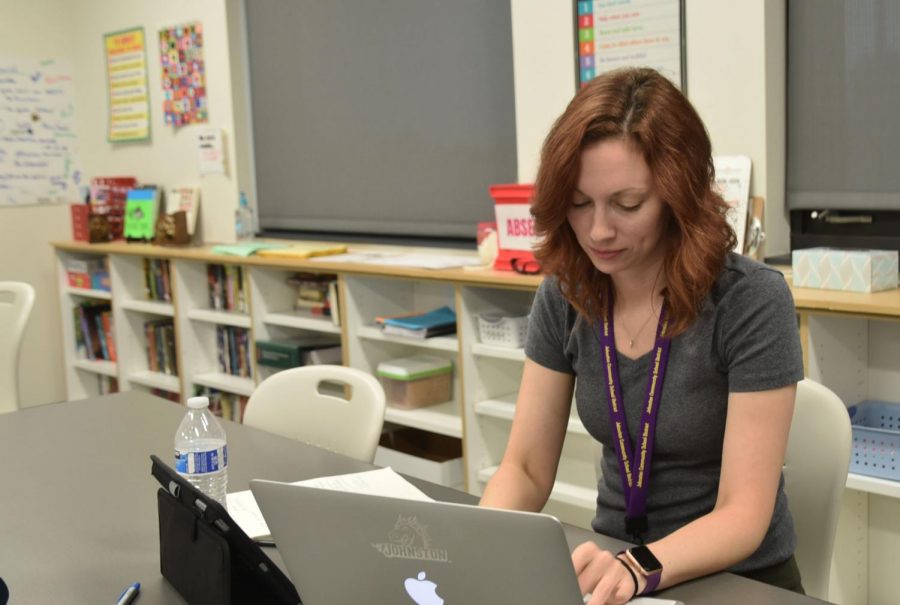 Sarah Love
October 21, 2019
Sarah Love taught at Holy Trinity and Valley South Woods before coming to the high school. She graduated from Janesvill Parker High School and was on their volleyball team. Love also attended Neuqua Valley High School in Naperville, Illinois. Love got her masters from Concordia University in Wisconsin, and got her undergrad from Drake University.
Love found her love of teaching through a family of teachers. "I come from a family of teachers," Love said. "My grandmother was a PE and health teacher, my mother is a teacher for the state of Illinois and my sister started in the teaching field and then moved to more of the curriculum development side of it." Love also enjoys teaching for other reasons as well. "It's kinda always been my passion, my exposure," Love said. "I really love working with kids. I've loved making those connections, not necessarily the curriculum." 
The beginning of this school year has gone better then past years for Love. "This has been the best start of school year I've had in my seven years of teaching," Love said. Love wants her students to know that they are her focus. She is prioritizing her students and building connections. "I am always here I'm always available, you guys are my priority, doesn't matter about the emails I get from parents or anything else I wanna connect with the students on whatever level I can to improve your experience but also your future," Love said.
Love's passion for volleyball has stemmed from before  high school. Love started when she was in fourth and fifth grade, as she got older was apart of a more competitive traveling team. While traveling Love met many people, and was left to make her own decisions. Love had to  figure out how to manage with minimum contact home. "The opportunities I had was meeting new people seeing a variety of cultures especially traveling to larger cities," Love said. 
Love's senior year of highschool she suffered a injury, one that she credits for ending her competitive career. "I got injured my senior year of highschool, I tore my MCL. I didn't want to have surgery, didn't want to do anything. Kind of like my career ending there for playing competitively," Love said. 
Despite her unfortunate injury, Love's passion for volleyball lives on! Love has coached for Dowling Catholic Volleyball Club. Working with their 6th garde group. Love, being on a competitive team for many years, had to adjest to the not winning constantly with her current team, "I used to be really competitive and always had to win and that is now switched to let's have fun let's develop the skill, let's enjoy ourselves as a posed to the stress of we have to win every match because realistically that doesn't happen."