Science Club hosts Pets and Pizza
Science Club hosted the Pets and Pizza meeting Nov. 16 in room 208. Students who attended were able to play with class pets and eat pizza.
Teachers Kyla Burns, Kate Howe and Jennifer Rollings are the teachers who currently run Science Club. Meetings are held once a month. All students are welcome to come even if they are not in the club. Noah Ennis '19 is not currently in Science Club but might be joining after going to the meeting."I just wanted to explore the animals and to see what they do," Ennis said.
Arianna Smith '18 encourages students to join. "I think it's just a new experience," Smith said. "You get to meet new people, like I hadn't met a lot of people that first came here. You just get to do creative stuff and you have no boundaries to what you can do in science club."
Science Club can be followed on twitter @JCSD_SciClub for updates on meetings.
About the Contributor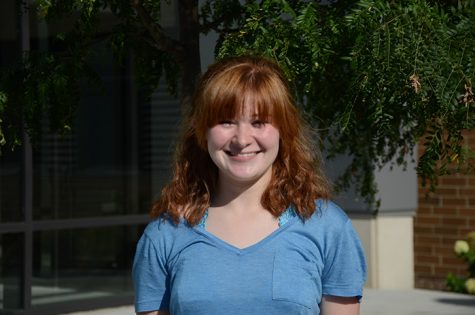 Katelyn Kempkes, Copy Editor
Katelyn Kempkes is a senior and on her second year of staff. She has a wide range of interests but her favorites are petting dogs and watching movies....