Second Hand Heart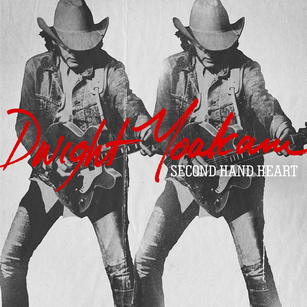 I tell students to focus on the journey, not the destination. In other words, it's not the grade that is the most important, but the learning. Dwight Yoakum's newest album "Second Hand Heart" focuses on the journey.
After superstar status in the 1980s and early 1990s, he has sold 25 million albums and won two Grammys, he concentrated more on an acting career in movies like "Sling Blade" and "Panic Room." He is credited with merging rock and country. The last several years he has toured in conjunction with the release of his albums. While his last two albums earned critical success, they have not sold the millions his albums did 25 years ago. So the guy must just like making music. He has nothing to prove and can write and sing what he wants.
Millennials and post-Millennials might recognize him as the guy who opened for Eric Church on the Outsiders World Tour a couple of years ago.
The song "Second Hand Heart" showcases Yoakum's career theme: love gone bad, although there are twinges of hope in this song and in some of the others on the album. The song is a dialogue between a man and a woman. They seem attracted to each other, but have doubts. "It's better off just not to start / Than to have to watch us fall apart / All because of my second hand heart."
While it is sort of a sad song because these two people have obviously been hurt, it is meant to be heard loud, like most of Yoakum's songs. It showcases Yoakum's cowpunk sound and his end-of-line, high-pitched notes.
Also check out some of Yoakum covers like Elvis' "Suspicious Minds" and Cheap Tricks' "I Want You to Want Me."
There is a reason Johnny Cash called Yoakum his favorite singer.
Join Brickley and Shipp when Yoakum visits Hoyt Sherman on his "Second Hand Heart" tour Feb. 25.