Seniors continue the elementary school visit tradition
All across the district, the class of 2018 was welcomed to their elementary schools the attended on May 18. Former Lawson elementary seniors were paraded down the halls while current Lawson students lined up on either side. They were given a tour of all the updates of the building done in 2012 right after they left as fifth graders. After the tour ended, they were guided to the library where the tables were covered in pictures of choir concerts from kindergarten to fifth grade and cookies were given out. Seniors also took a look at the school group shots hanging near the gym.
About the Contributor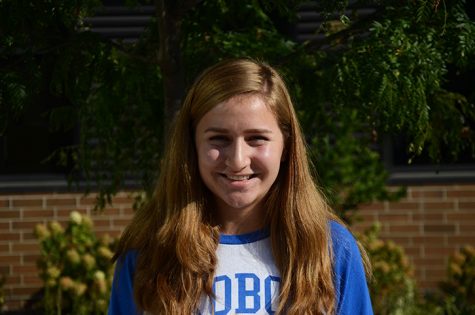 Sarah Nelson, Staff Writer
Sarah is a Senior and it's her first year joining the Newspaper staff. She's involved in the Teen Clay Academy at the DSM Art Center, SilverCord, Archery...