Sequels That Never Should Have Been Made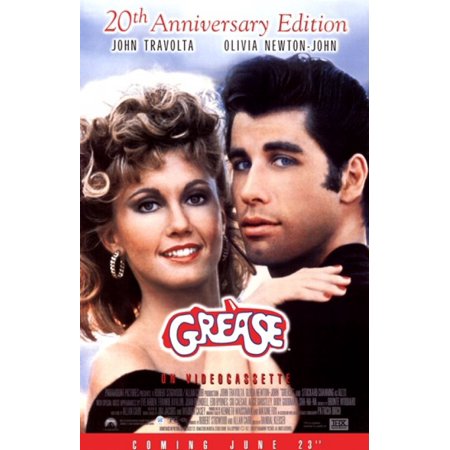 Sequels can be a great addition to a popular franchise, a beautiful ending to an adored standalone movie, or they can fall into the trap that many other movies fall into; they suck.
Grease 2:
Grease is one of the most iconic movies of all time. With a fan base stretching from people who saw it when it first came out in 1978 to modern day lovers of the old-school musical romance and comedy, there's no denying it has stood the test of time. This makes the entire concept of Grease 2 even more devastating. With a score of 37% on Rotten Tomatoes and a 4.3/10 on IMDb, the sequel to Grease is a disappointment to fans everywhere. In fact, many people don't even know that Grease has a sequel. None of the songs featured in Grease 2 are recognizable, contrary to the fact that almost every song in Grease is a classic. The only remotely good thing to come from the absolute train wreck that was Grease 2 was the jump start of Michelle Pfieffer's career. "The first Grease movie is one of my favorites. I don't even like musicals but this is a classic that I absolutely love. I didn't even know they had a sequel for a while but when I saw (that it existed), I couldn't get myself to watch it. Sequels can completely ruin movies, so I haven't seen the second one because I already know it would not live up to the hype of the old one." Anna Madson '21 said.
Dumb and Dumber To:
The slapstick humor that made the original 'Dumb and Dumber' shine, artfully done with equal mixes of raunchy innuendo and childish immaturity, had lost some of its shock power in the second. Released nearly 20 years after the original Dumb and Dumber, this highly underwhelming sequel relying almost solely on pure nostalgia. Even the success of the first movie couldn't save the awkward halting of jokes and long stretches of silence that this travesty contained.
Twilight: Breaking Dawn:
The Twilight movies are extremely controversial and famously hated by many. With the franchise's own actors openly bashing it, the loathing for Twilight has only grown through the years. Breaking Dawn not only had horrendous acting and a terrible script, it was just plain confusing. Writers depended way too much on the hype up and the adoration from teenage fans of the books (and Taylor Lautner).
Evan Almighty:
There's a reason why Bruce Almighty was a good movie, and the sole reason is Jim Carrey. While Steve Carrel has proved himself a versatile actor and flexible comedian following his departure from the beloved documentary-comedy, The Office, he simply cannot live up to Jim Carrey's ability to make almost anything funny. This movie essentially stole the entire plot of the previous "Almighty" movie and somehow managed to make it boring and awkward. Bruce Almighty includes an emotional plot behind the humor, and forces the audience to love and root for the main character. It's a feel-good film that everyone can relate to, while Evan Almighty is an uninspiriational, unrelatable, and most of all, unfunny, shell of the original.
Legally Blonde 2:
Legally Blonde fans just pretend that this movie didn't happen because it's just a ridiculously bad charicature of the first one. The themes that were prominent in the first film that made it resonate with so many people (girl power, proud femininity, and frequent laughs) were notably absent in the second. "The first Legally Blonde was a great movie that was empowering and had a great message, along with very comical moments. While Legally Blonde two (Red, White, and Blonde) was so bad that it was funny." Catherine Burch '21 said.
Batman and Robin:
This movie is so deeply despised that George Clooney legitimately believed he had killed the Batman franchise. Obviously, with several new Batman themed movies and TV shows having premiered since then, the love for the DC characters has returned. The writing, puns, and set/costume design were so laughably off-base. The actors involved in this movie experienced such a hard blow to their careers that some of them never clawed their way back to popularity and respect. George Clooney is essentially the only actor in Batman and Robin that managed to find success following the box office debacle. Others, like Alicia Silverstone starred in no other notable films.