Slimming for success
Sweating through yet another wrestling season, wrestlers ready themselves to cut and put on various amounts of weight to for competitions and the state tournament to come. Senior Blake Anderson managed to shed over 20 pounds in nine days after his decision to join the varsity wrestling team for the first time in his high school career. Anderson transitioned from the 135 pound weight class, down the to the 113 weight class – the most extreme weight loss recorded among wrestlers this winter so far. "Cutting weight makes life hell, you're cranky sick and can't focus in school at all usually," he said. "but I don't believe wrestling is too extreme."
Complications can occur with varsity wrestling competitions if a weight class position cannot be filled. According to coach Steve Price, failure to fill a weight class would result in a "forfeit". Forfeits are equivalent to six points per match, so if at the end of a close competition, those six points can be extremely critical. "If (wrestlers) are doing it right and watching themselves, you don't see a lot of that drastic change because it's usually gradual," Price said. "They just look more fit." However, Price also notes that those six points do not amount to much if they feel their wrestler would have lost to their opponent regardless of forfeiture, along with saving some distress from the athlete.
For Anderson, his switch from junior varsity to varsity involved major changes to his season routines, "It's a grind, two to three workouts a day on a restricted diet," he said, "Sometimes going for 36 hours eating and drinking nothing and trying to still compete at a good level." When making his decision to join the varsity team, Blake explains what inspired him to do so, "The responsibility is totally on you, yet your team is like your family – we're the most tightly knit team at Johnston and we are a family," he said. "The thing that helps you get through the toughest times is your wrestling family."
Regardless of Anderson's switch in classes, Price also mentions that he would have urged freshmen athletes to take the position, pushing them further and avoiding possible forfeitures. "Determination and commitment," Price said. "(Wrestling) practices are different than any other practice, there's nowhere to hide, it's one on one and very physical."
In preparation for this season, sophomore Jake Ryan prioritizes his routine around staying in the 285 weight class. Ryan mentions how staying active in the summer, whether it be through sports or working out, makes for an easy transition into the wrestling season. The one time he has had to cut weight, he managed to cut around twenty pounds in one week. "I didn't really eat and all, and worked out a lot," Ryan said. "I was definitely more grumpy and it was really hard for me to process anything (in class)." Weight changes asides, Ryan felt as if the competition was well worth it. "Winning is the best feeling, pins specifically," Ryan said.
When reflecting on the toughest aspects of his own wrestling career, Anderson discusses the outcomes of his weight loss, "I love the social aspect of the team family," he said. "I stay motivated to do well in school so I can wrestle even though it's hard to keep it in mind when you're hungry and tired all the time." He also notes the importance of the sport and the lessons he's learned from it, "[Wrestling] is a character builder and teaches you how to deal with the toughest obstacles you'll probably have ever faced in your life."
About the Contributor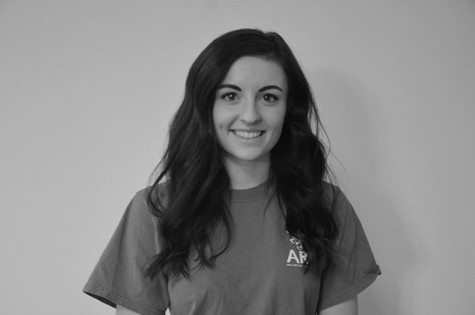 Brooklynn Ginsberg, Staff Writer
Brooklynn Ginsberg is a senior staff member for JHS's Black and White newspaper. A few of her hobbies include admiring her miniature dachshund and hiding...