Speech and debate students break school record
A record-breaking seven speech and debate students qualified for nationals at a speech and debate competition held at Valley Southwoods Freshman High School Feb. 10-11. "It shows their dedication and commitment to the activity," speech and debate coach Jeremy Fitzpatrick said. "I'm always proud of how the kids perform at any given tournament, regardless of results."
Johnston's number of national qualifiers ties with their biggest competition in the Des Moines area: Roosevelt and Dowling. "It's really important that Johnston's qualified so many people," Nika Silkin '19 said. "We all work really hard even though our program isn't as established as other schools', and we're able to show some results for it."
The national speech and debate association (NSDA) national tournament will be held in Birmingham, AL from June 18-23.
The students who qualified in speech events are Tara Djukanovic '17, Nicole Hobson '17, Asiya Mohammed '17, Alexis Rivett '17 and Nika Silkin '19. Students who qualified in debate events are Prakhyath Bujimalla '18 and Jack Lucas '18.
There are other qualifying tournaments for different speech and debate events in the future, so students who qualify at those competitions will be able to attend nationals as well.
About the Contributor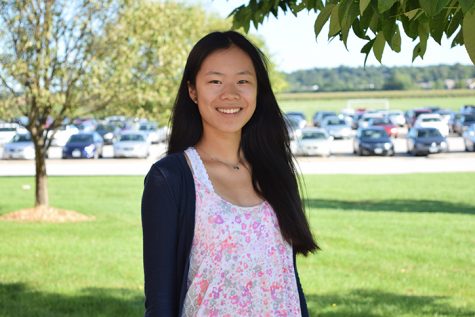 Angela Cai, Feature Editor
Angela is a sophomore who puts the pro in procrastinate. She is involved in too many activities for her to handle, so she's pretty salty most of the time....