Students take on the world through gap years
One thing Eileen Lagerblade '16 would do, while in on her gap year in Peru, is go out around 11 p.m. and stay out until around 3 to 4 a.m. dancing with the locals. "It's super fun and whether I'm dancing with a group of girls or with a guy they will teach me new moves and it's just a really fun night."
Some students take the direct route from school to college, others decide to take a more indirect route. Other students may wish to take a gap year for the travel aspect while others may do it for an educational opportunity or to help others.
Lagerblade is currently taking a gap year in Arequipa, Peru. "College didn't seem like the right choice for me and I knew that if I took a gap year, I would be able to travel and see the world which has always been a dream of mine," Lagerblade said. "I really enjoy having the freedom to do what I feel is the best for me and my future."
Other former Johnston students made the decision to take a gap year as well. "Taking a gap year was one of the best decisions I ever made," Spencer Jenkins '15 said. "I liked the fact that I was independent and had my own apartment. I definitely think more people should look into taking a gap year," he said.
"
I really enjoy having the freedom to do what I feel is the best for me,"
— Eileen Lagerbalde
After graduation Jenna Smith '15 decided to take the route of going to college for a year then going to Africa for six months. While there, she intends to help with the low income people of the area. "I was not caught up in trying to finish my degree 'on time' or in the college life,'"she continued. She left Nov. 14.
Some students that choose to take a gap year do so to work and save money, others use the time to complete missionary work before heading on to college if they choose to do so. Students that want to do a gap year may be concerned about what will happen to scholarships that they have earned. "They may hold the scholarship and they may not. That is always in the hands of who is offering the scholarship," Baker said.
About the Contributor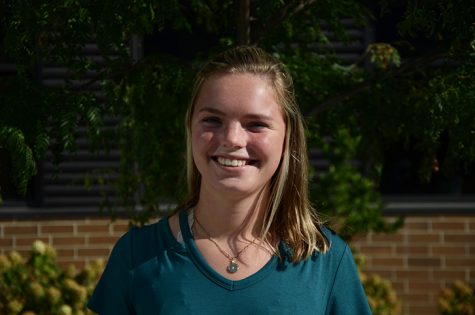 Abby Nichol, Staff Writer
Abby Nichol is a junior who enjoys playing soccer and eating sushi. She is in her first year of Newspaper. If you ever need to find her, she's probably...