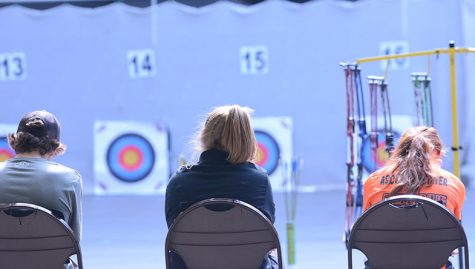 Noah Haynes, Staff Writer

March 7, 2017
Students competed in the archery Iowa State Tournament March 4. Joe Tegels '17 finished with a score of 280 with 16 tens. Konner Jurasek '17 scored 280 with 14 tens. Tyler Bucher '17 finished with a score of 277 with 18 tens. The team ranked 13 out of 23 with a total score of 3,265....

Austin Busch, Staff Writer

December 12, 2012
Senior Kayla Dings had never shot a bow and arrow before going to archery club on Dec. 4. "I made it on the target, which is sort of impressive," Dings said. "The people there just keep telling me what to improve on." Dings is just one of many new members. This year, the archery club doubled...