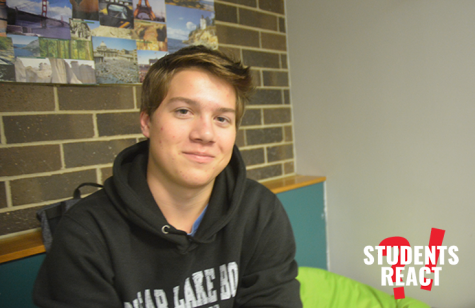 Nick Irwin, Staff Writer

December 5, 2016
Over the past weekend, the U.S. Army Corps of Engineers made the decision to prohibit the Dakota Access Pipeline from crossing Lake Oahe, the hotspot of massive protests. The construction of the pipeline has been delayed until the it can be rerouted.  Here is what students had to say about it....
Bryce Schulte, Online Editor-in-Chief

November 10, 2016
Republican nominee, now President-elect, Donald Trump won the election with 289 electoral votes, surpassing the needed 270 threshold. Supporters of Clinton felt defeat while Trump supporters celebrate, and some students came to school voicing their opinions....