Tree commemorates former student
Decorated with solar powered red and blue lights and a red star on top, a miniature Christmas tree stands outside the front doors of the high school. Lesly Crowder placed the tree in honor of her son Ryan Crowder, a 1995 alum.
The Christmas tree sits underneath a live tree to the east of the front doors of the high school. "(The tree) was donated by his grandparents and his mom to the school because they wanted something to represent him from this school," sixth grade math and science teacher Chris  Danner said. "They remembered him as a high school athlete and a high school student and that was something he took a lot of pride in."
Danner and Crowder grew up together, graduated the same year and remained good friends after high school.
In addition to the tree in honor of Crowder, there is a Ryan Crowder Scholarship Award. "They give it to an athlete who is representative of what Ryan stood for," Danner said. "He was never a starter on the basketball team but he was a fierce competitor. He worked hard, he gave it everything he had. So, now they give a scholarship award every year to one senior who displays those characteristics throughout their season."
Athletic director Gary Ross helps choose the athlete. "Each year we choose one student and put that on a plaque to recognize a student who fit a lot of the qualifications that Ryan exemplified when he was a student," Ross said. "He wasn't a star. He wasn't the best player but he was a guy that was a great role player and a person who made the people around you better players."
About the Contributor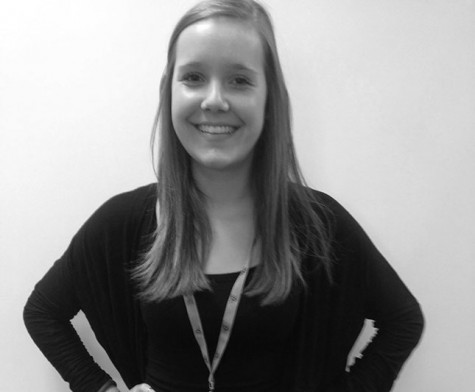 Anna Larson, Staff Writer
Anna Larson is a junior and is a staff writer for the Johnston Black and White. She enjoys online shopping and taking naps. She is in cross country,...