Weak
I'll admit I've always had a soft spot for Ajr ever since their first hit, "I'm Ready", back in 2013. They were fun and playful, and they always surprised me with their bold style. Even though I don't hear many people talk about them anymore, this time they have done it again with their new song "Weak" from the album "What Everyone's Thinking". This time taking things slower than they usually do, but upbeat enough to keep their unique style intact.
It takes a big person to admit weakness. Especially when admitting that you make the same mistakes over and over again. Somehow, Ajr has taken that weakness, and made it into a song that is amazingly bittersweet. Lines like "'No thank you' is what I should've said", and "My habits, they hold me like a grudge" get to the point of hurting and regret perfectly. It's this acceptance of one's downfalls, that makes this so relatable. It gets even better when those words are accompanied by a major key and a beat with bounce. They could've milked this song by making it slow, but they made the right desicion when they kept things lively.
If there's one problem I have with the song, it's the same problem I have with most Ajr songs I've heard; it's too short! Unlike other songs, I don't really think there's a complete lack of content, but having another verse would make it even more enjoyable. Other than that, the message completely makes up for it.
After thinking on this for a long time, I'll give this song a 4 out of 5 stars. As usual, this song was fun to listen to and had a message worth thinking about. I'm glad to hear Ajr is still around, and I'll be looking forward to their next song.
About the Contributor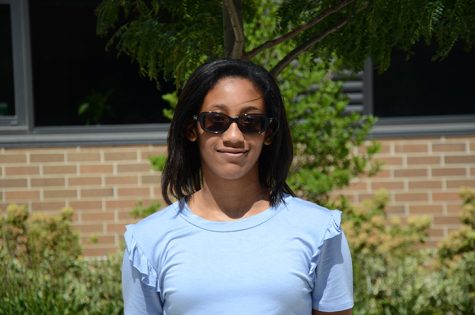 Kennedy Stone, Staff Writer
This is Kennedy Stone, she is a senior this year. Daughter of the legendary Billy Jean Jackson Stone. She spends most of her time singing, writing, watching...