Exclusive look into music venue Wooly's
Vintage streetlights, posters littering the walls, bumper stickers stuck on the floor and worn out from sets of feet crossing over them make up part of the local Des Moines venue Wooly's vibe. Walking into the venue the only human activity present are those setting up the stage for local band Sky Patrol's final performance Jan. 29. Yet, besides the lack of movement the atmosphere itself is welcoming despite the little light presented by the streetlights set up on beams above.
After renovating the industrial building from an Occupy Des Moines headquarters by adding a bar, green rooms, lights, a new stage along with a bathroom and laundry room, Wooly's made it's debut in the Des Moines music scene in 2012. Since then it has become a popular venue for bands, locals and Johnston students. Currently there are three owners including 2002 Johnston Alumni Sam Summers, who also runs First Fleet Concerts. Summers and the other two owners got the name for the venue due to a Woolworths Supermarket that once occupied the building, with a Woolworths stone embedded in the building itself as proof.
Wooly's hosts an estimated 12 to 20 shows a month depending on the time of year and can host up to 700 people each concert or act compared to Vaudeville Mews which can hold 300 people. "This is kind of a good in between spot," Marketing Director Josh Adams said. "You can do anywhere from you're 300 that you did there [Vaudeville], and still have it here [but] have a little room for overflow and then still spend the next year or two growing and coming back to Des Moines." The venue's capacity is rare amongst the available lots, making it an important place for up and coming bands to build credibility or artists that couldn't quite fill up Hoyt Sherman. "I know how much of a role a 700 capacity plays in the local music economy," Summers said. "A lot of the bands are built at that level."
Hosting bands of all genres from Rock to Jazz along with tribute bands and political events, presented by either Wooly's themselves, First Fleet Concerts or other booking agencies. "At first I was doing a lot of harassing the agents, you know trying to get a hold of people," Summers said. "Now it's more of they send me emails with full routings and what not, so they're coming for me for the shows now."
Scheduling shows can be a bit more complicated, as of now Wooly's has shows booked up until May. Adams explains that tour schedules aren't always set in stone, everything depends on a band's knowledge of their tour path or if it's just a one time more local show, for example Adams who takes part in a 50s/60s rock cover band called the Dirty Rotten Scoundrels, whom play at the venue every other month. "Typically a tour's not going to know it's route super far in advance," Adams said. "But depending on how much [of a] process they have going into it, cus most of what's done here is…a date on the tour."
After the act is booked Wooly's, First Fleet, etc. begin the promotion process, consisting of announcing the show itself, sending out emails, posting posters around the downtown area and setting up contests the week of the concert.
The day of the concert, depending on the size of the show, bands will arrive at either 11 a.m. or 12 p.m. for larger productions in order to set up lighting tresses and other staging, or at 4 or 5 p.m. when only bands are arriving for sound check. After all is said and done an all ages show must be wrapped up by 11:30 p.m., meanwhile a 21 and up show everyone must be out of the venue by 2 a.m.
After working for Wooly's two years, Adams has seen the plus sides to the job along with the more interesting ones as well. Adams mainly works with bands to create promo for their show at Wooly's and cater to an artist's sometimes outrageous requests. "We've had some groups come in and they want a specific brand of humus to be in the green room," Adams said. "Being Des Moines we don't always have the best selection of things like that." This creates a more time consuming task of calling around the state to find that specific product, and if it's not sold in Iowa they have to search out of state. However Adams has witnessed a more welcoming atmosphere through concerts, especially when soul band St. Paul and The Broken Bones with Trombone Shorty adding up to around 12 people up on stage. "It was just a huge crowd," Adams said. "It was just a lot of tempo that night, it's very high energy."
As the venue continues with steady bookings and events, Summers has found his sweet spot to explore its potential along with First Fleets. "The most nerve wracking and stressful part is the initial taking a leap from working for someone and going full time on your own," he said. "Now I'm kind of in a comfort zone. I can choose venues where say one venue didn't work out as well then I have something else that was hopefully working better, kind of diversify."

About the Contributors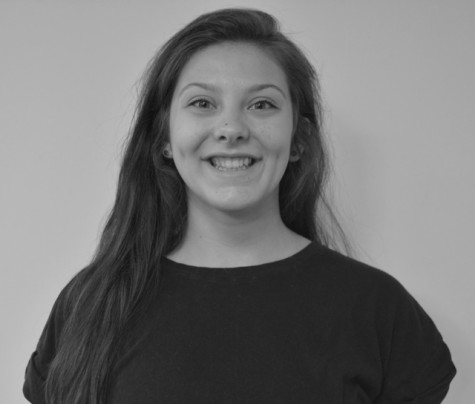 Kate Lichter, Online Editor-in-cheif
Spending most of her senior in the jlab this year, Kate Lichter takes on the title of Online Editor in chief. You can find her taking photos, listening...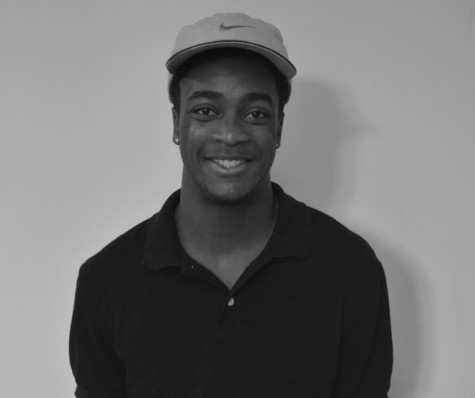 Ahmad Smith, Photographer
Ahmad smith likes to skateboard and take photos. He's been
skating since he was about 10 and taking photos since age 14. He hope's
to be a full time...