Cafeteria accepts food request
There is a new type of Anderson Erickson YoLite yogurt appearing in the cafeteria.
Seniors Kelsey Acheson and Kate Fjelstad are the people who are responsible for the YoLite.
"The (old) yogurt says low fat, and I thought that was healthy," Acheson said. However her perspective changed once she discovered how many calories were in the yogurt. "I looked and (the old yogurt) was like 180 calories," Acheson said. "It's not a big deal, but at home I have the 80 calorie one."
Fjelstad and Acheson got together to get the YoLite yogurt.
"Kelsey and I were talking about (the light yogurt) and how we would want it in the cafeteria," Fjelstad said. "(We) wondered who we would have to talk to in order to (get the light yogurt)."
Fjelstad went to chemistry teacher Chris Beguhn for help. "I have eighth period service credit with Mrs. Beguhn," Fjelstad said. "She said that I need to talk to Boe (Stoebner) in the lunchroom."
Kitchen manager Boe Stoebner is the one who orders the food for the high school. "I have to make sure it fits within our regulations," Stoebner said. "As long as it does I can order (the food) kind of easy."
The food regulations include fat content, sodium content, calories and protein levels. "If it doesn't have enough (protein) then I have to either supplement it with something or cancel it," Stoebner said.
Fjelstad wrote the email to Stoebner, and Acheson sent it. The email said that they just noticed that the cafeteria did not have the lowfat light yogurt and that they were wondering if he could get it. They also mentioned that it's 100 calories less (than the current type). Stoebner responded to the email within 10 minutes. He told them that he could get the YoLite. Acheson said. Stoebner also thanked them for bringing it to his attention.
The request was made on a Tuesday, and by the Thursday of that week the new lite yogurt was available. The next week Stoebner asked Acheson and Fjelstad what three flavors they wanted, so they gave him three flavors. "The (next) Monday there were like seven flavors," Fjelstad said. "(Stoebner) said if it went well he would add more, so it must be going well."
If anyone else would want to request a food item, all they would have to to would be to contact Stoebner. "We have to make sure that (the food) fits the regulations," Stoebner said. "But as far as that goes, if we get it in for the right price then there shouldn't be an issue."
About the Writer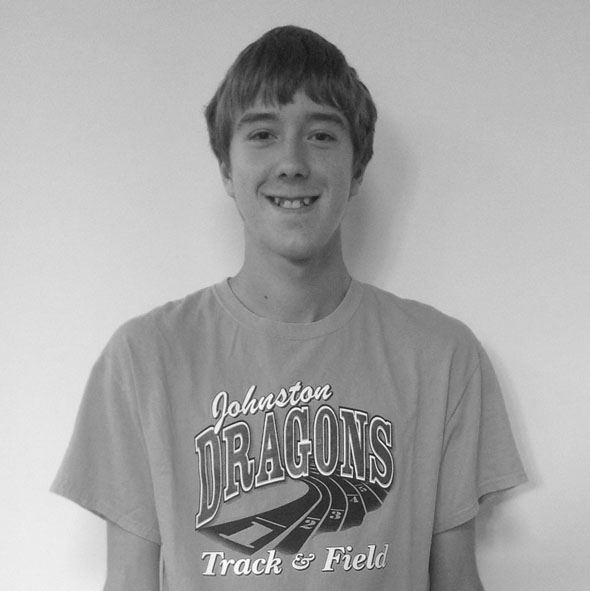 Myles Glandorf, Staff Writer
Myles is currently a junior. This is his second year as a staff writer. He prefers the online site to the print edition. Myles likes to run and is on the...