Creativity litters library walls
Hang on for a minute...we're trying to find some more stories you might like.
Splashes of color and new looks have found their way to the library, all stemming from not only a visual librarian Ruth Thoreson, but students with a passion to produce and share their work.
"I have lots of great artistic ideas, but I am not artistic myself," Thoreson said. "I worked with finding students that could help me visualize that." Though she has a vision, Thoreson decided to let the students drive the work and let their own creativity litter the library walls.
The makeover began with allowing students in interior design classes to chose colors and furniture for the east side of the library, however, Thoreson found the walls were bare and needed some sprucing up.
The search found its way to junior Ahmad Smith, who now has five photographs on display.
Once Thoreson discussed displaying Smith's photos in the library, he made a list of all his pictures that Thoreson could choose from. However, Smith ended up picking some of the photos that were hung on the wall. "I gave her a list of my photos, sent them into her," Smith said. "She told me to pick and that was kind of a hard thing to do." When photos showing peoples' faces were removed, picking out photos became a challenge because Smith usually takes portraits. In the end he chose his images from downtown depicting recognizable buildings from the metro area.
Smith's main goal from the photos is to have people enjoy the work and potentially spark conversations.
After hearing about the project from a friend, sophomore Jayshaun Foster found his chance to show off his talents with a paint brush. Spinning off from a Dragon TV segment, Foster decided to paint a black and white image of Malcolm X and Martin Luther King Jr. "They did this thing with Dragon TV where they asked when Black History Month was and people said March and April, so I put black history in the library," Foster said.
The process only took two days for majority of the work, and MLK was already finished and Malcolm X just about done.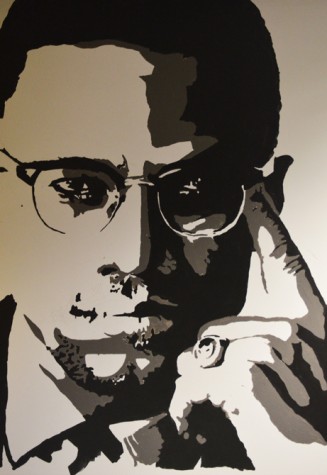 "I drew them on the iPad first, and just projected it on the wall," Foster said. He plans on working on more pieces in the future; a rat and an addition to the MLK painting where he is pointing at a mirror with the quote 'change starts here', that will be along side his other work on the wall.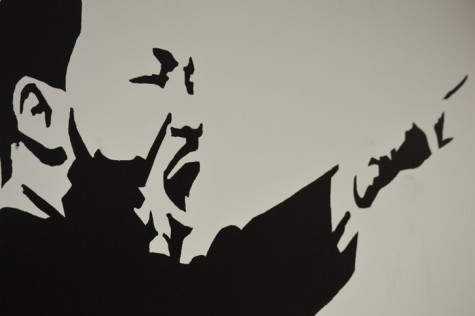 Though senior Addie Bolles does not normally paint or draw, she found herself painting among the rest of the mural on the west side of the library. The idea for her word art that reads 'beYOUtiful' came from a Google document forum which allows students to suggest ideas on what they would like to see displayed in the library.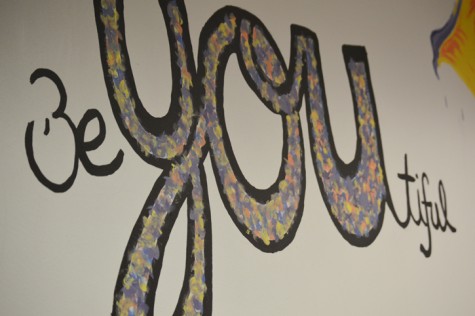 "[The forum] is just so that the students were also involved in it as well as the artist," Bolles said. Upon seeing the idea, she took initiative to take on the project which took two days to complete after drafting it on paper, penciling the sketch on the wall and painting over it. Since finishing April 29, Bolles has decided not to paint anything else for the time being.
"I'm not much of a painter, but if they asked me to do more then I will do more," Bolles said.
Since the art additions, Thoreson and students have found the pieces have drawn people into the library and now stop in to admire. "People have said, I'm bringing people in here that normally wouldn't be in the library," Thoreson said. "Students are coming in to the see the artwork and staying."
Everyday for study hall junior Maci Ballard watches the wall of art grow everyday and finds it all shows off what her peers can accomplish. "It shows a lot of talent JHS has and it just brings something interesting for people to see whenever they come into the library," Ballard said.
Though seniors Sarah Kromminga and Matt Tanner have a free period, they have regularly spent their time in the library.
"I always just came to the library but I like [the art], I think it's really cool," Kromminga said. "I'm excited to see what it looks like when it's done." Out of all the art placed up on the wall Kromminga finds her favorite to be the MLK because of the bold design as well as the black and white coloring. Tanner, however, finds the dragon more appealing due to the 'be strong' written underneath, showing the school motto. But in all they both see the artwork as something that just brings a little more to the space.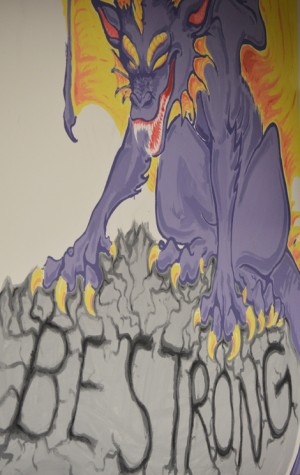 "I think it adds character to the library because the walls were kind of bare in here," Tanner said.
The artists have found that the evolving library has drawn students in due to the inviting atmosphere that the paintings have created.
"I think the library's already changing cause it's not like a normal library where you have to be quiet, it's more expressive," Bolles said. "So by adding that art that is expressive, I think students will be more open to going."
Even though the wall isn't finished, the artists plan to keep painting and completing the wall eventually. "Just keep watching cause we're gonna keep adding," Thoreson said. "We're definitely a work in progress."
If interested in submitting or displaying work, Thoreson says to feel free to speak with her down in the library at any time.
About the Contributors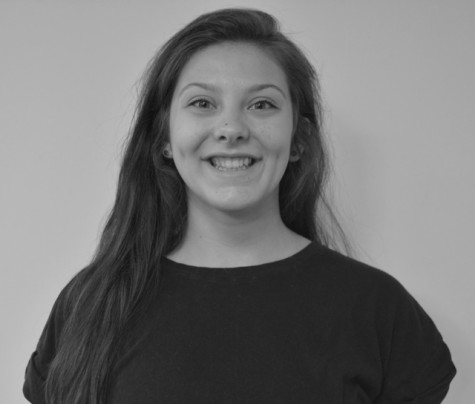 Kate Lichter, Online Editor-in-cheif
Spending most of her senior in the jlab this year, Kate Lichter takes on the title of Online Editor in chief. You can find her taking photos, listening...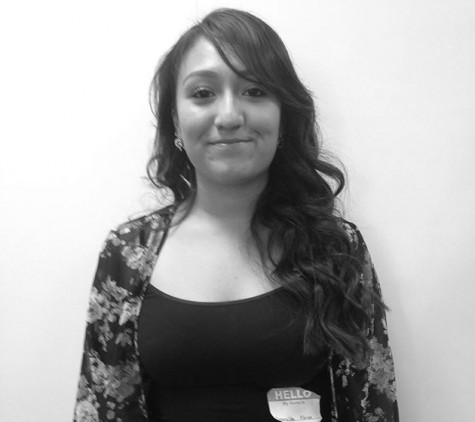 Esmeralda Flores, Photo editor
Esmeralda Flores is a 17- year-old with the mindset of an eight-year-old. She enjoys eating fruit loops while watching Spongebob. Her eyebrow game is always...