DMACC offers specialized opportunities
In February sophomores and juniors began to sign up for high school classes to take next year. One opportunity that students may not be aware of are the classes offered by the Des Moines Area Community College (DMACC). Currently, 50 students are enrolled in a DMACC Career Advantage Program for this year and 78 students have applied for one next year.
Students are offered two different opportunities to earn college credit in a DMACC class. Students may either enroll in a concurrent enrollment class taught at Johnston or a Career Advantage Program taught at DMACC. The Career Advantage opportunities are specialized in a specific field of study that the student is interested in studying after high school, such as criminal justice or culinary arts.
There are a few requirements that students must fulfill before they may take a class at DMACC. First, the student must apply and be accepted by DMACC into the program. Then, they must show that they are proficient in reading, math, and science via their Iowa Assessments. Finally, the class must fit in the student's schedule along with the other classes required for graduation. For most Career Advantage Programs, the class is around two hours long, either in the morning or the afternoon. Therefore, the student will need to set aside three to four periods in their school schedule to travel to DMACC and back.
Courses offered at DMACC provide students with a glimpse into a potential future career. "All types of students (can benefit from taking a DMACC class)," guidance counselor Sue Baker said. "They give students a taste of the types of courses they like and if that is something they really want to go into."
Often, the credits earned from a DMACC program can also be transferred to the student's future college or university. "Students get a chance to earn DMACC credits at no cost and spend time on a college campus in a college course," DMACC Career Advantage advisor Gail Zehr said. "It is a great opportunity for high school students to prepare for college and earn credits in a program that interests them."
The way the credits transfer is completely dependent on the college the student chooses to attend. Nearly all Iowa colleges accept DMACC credits. However, outside of the state, the credits may or may not transfer as well.
Although there are many benefits from a DMACC class, it might not be the right choice for some students. "Students that need to take a lot of their required courses make it very difficult, and there are times when they just can't go to DMACC because they haven't met enough of the requirements here at Johnston," Baker said.
Regardless, many students continue to take DMACC classes simply because of the college experience it provides. Senior Boris Petrusic is enrolled in the Criminal Justice Program at DMACC. "The class is more interesting (than my other classes), and the teacher forces you to be engaged in class by asking random questions and doing hands on activities," he said.
Besides the academic opportunities DMACC provides, it also allows students to form connections with those outside the district. "I have been able to get to know a lot of the professors at DMACC and meet new people from other schools," Petrusic said.
About the Contributor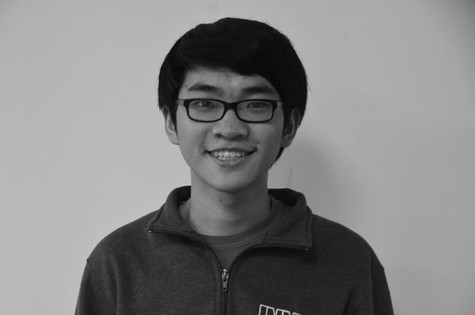 Justin Hu, Staff Writer
Justin Hu is a senior and a staff writer for the Black & White. In his free time, he enjoys doing everything music-related. He is a member of Innovation...