ELP hosts slam poetry event
Teacher Sue Cline's Extended Learning Program (ELP) classes held a slam poetry day Oct. 21. Her third period class read poems that they had written or found online. They used the entire class period, performing their poems before taking votes on which ones were most original and the most creative. Jack Lucas '18 wrote Harambe poem that took first place for most creative, and Nick Dahlen '18 who wrote a poem about running took first for best original.
The class finished by giving out Halloween-themed prizes, varying from glow-in-the-dark sticks to pumpkin antenna headbands. Dahlen chose spring-out eyes, while Lucas chose the glow-in-the-dark bat necklace.
About the Contributor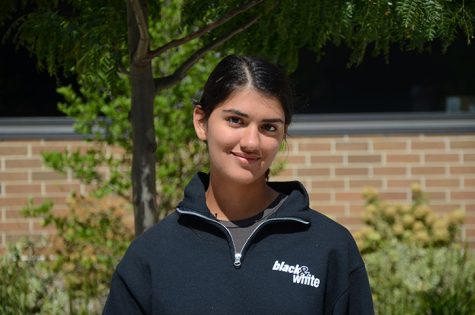 Shabana Gupta, Staff Writer
Shabana is going on her second year with newspaper. The majority of her time is consumed by fantasy, which is why she's constantly covered in paint and...