Lacrosse players forced to turn to clubs
Isaac Kaputska '19 was inspired to play lacrosse by his older brother, former graduate Jack Kaputska, after he developed a love for the sport. Because lacrosse has such a small following, Issac's only option was play for the West Des Moines Tigers Lacrosse Club. There are two other Iowa clubs in the state and because of the lacking amount, these teams play as a part of the Nebraska lacrosse league. There are eight other teams from the Omaha and Lincoln areas.
Head coach for Kaputska's team Austin Ladd thinks more lacrosse teams will form in Iowa in due time. According to Ladd, Iowa is one of the last midwestern states to get lacrosse fever so far. "Like many trends and movements, they start on either coast and work their way mainland," Ladd said.
Although the overall number of participants is relatively low as of now, this number is rising along with the hopes of developing a high school level league. "Each year we have record participation," Ladd said. "Nationally, lacrosse is either the first or second fastest growing sport, so we look forward to that translating into more participation here in Iowa."
Many players, such as Isaac, share this goal. "We would have a pretty good high school team if one was made here because a lot of the football players could play it as their spring sport," he said.
About the Contributor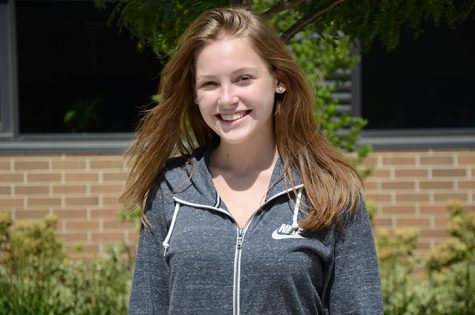 Sloan Meader, Staff Writer
Sloan is a sophomore and this is her first year on the Black & White. She enjoys coffee, Jane Austen books, classic rock music and videos of pandas...