Risks of online shopping
The click of a mouse. That is all it takes these days for a new item to show up at your doorstep.  A new era has come upon the American population, an era of cyber shopping.  Anything from a new water bottle to a prom dress can be purchased instantaneously and conveniently, and all you need are some credit card numbers and Internet connection.  Below the surface of this handy purchasing system, it becomes obvious that it is easy to deceive purchasers about the products you sell.
"I was looking for something early to get for winter formal and I found [a dress] that I liked on Google Shop," Junior Kara Gerke said. "I didn't know if it was reliable and it was really cheap, but I was like whatever I'll just try it."  
Gerke ordered the dress despite her skepticism of the seller. But when the dress came, she felt the disappointment that American shoppers are experiencing more frequently in this age of Internet shopping. "It was cute in the picture and it was $14, but it was so bad when I got it," Gerke said. "It was tiny and really crappy quality."
The credibility of online shops are diminishing as the popularity of online shopping increases.  The demand for online vendors is growing at increasing rates.
As the Internet market expands, risks are increasing, especially when ordering outside of name brand stores. Madelyn Vajgrt also experienced difficulties with online shopping in her search for a junior year homecoming dress. "I found this really cute dress online and I figured it was pretty good because there were reviews," Vajgrt said. "It was one where you would put in your measurement and then they'd make it custom fit to you."
With websites like Etsy that promote handmade goods becoming more popular, ordering a custom made item is simple. But because custom orders are so common now, low quality products are typical. "It got here, and it looked like the picture, but it totally looked homemade," Vajgrt said. "It was the same colors as the [picture], but it wasn't the same cut at all." 
Hiding behind a computer screen, it is easy for internet vendors to create a false facade about their products. It's all too easy these days to upload an inaccurate picture of a product. "It didn't live up to my expectations," Vajgrt said. 
Some online sites have proved to be reliable for purchasing certain products, but questionable when ordering others.
Senior Makenzie Hill said she usually uses recommendations from family and friends to find credible online shopping sites. "I tried LightInTheBox, looking for a prom dress, and I found a dress from Asia, so it was risky," Hill said. "My mom put in specific measurements, so we thought it would be fine."
But when the dress arrived, Hill found it was too long, despite the fact that they put in the correct measurements.  
Although sometimes ordering online can come in handy when you need something the most.
"But another time we ordered a bridesmaid's dress for my brother's wedding, from the same site, but it turned out fine and it was exactly what we needed," Hill said. 
About the Contributors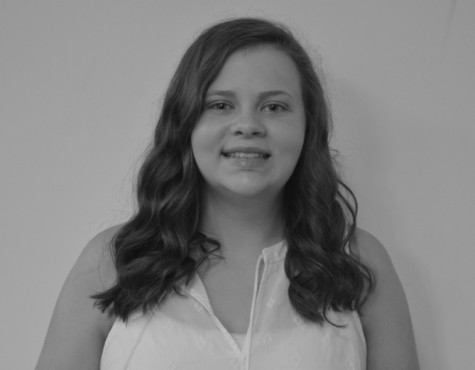 Grace Coleman, News Editor
Grace Coleman is a senior and the news editor for the Black & White. She enjoys riding horses, singing at random times, and eating sushi. Grace...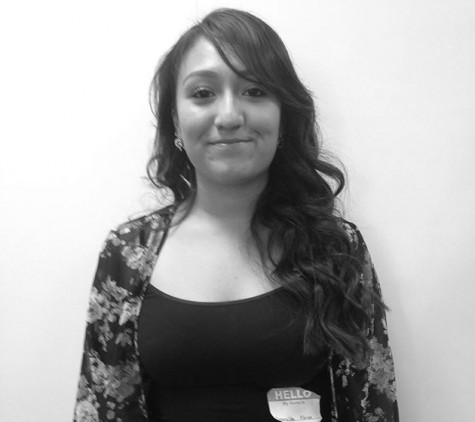 Esmeralda Flores, Photo editor
Esmeralda Flores is a 17- year-old with the mindset of an eight-year-old. She enjoys eating fruit loops while watching Spongebob. Her eyebrow game is always...