Sparkle Squad showcases students
The first quarter approaches and the energetic mood is already set. Sparkle cheerleader Erin Gardner throws her pom poms in the air and claps her hands to the beat of "Let's Get Fired Up." She laughs almost as loud as she cheers. "And clean," the varsity cheerleaders announce as the cheer ends. Hugs and huge smiles momentarily take the crowd's attention away from the game. After the third cheer, Gardner's timid behavior melts away as her inner cheerleader erupts out on the track.
Sparkle squad is a cheerleading team that brings together students with and without disabilities. Varsity cheerleaders donate their time to teach and mentor students who want to become more involved with their school but need more assistance. "A lot of students with disabilities don't have the opportunity to be in extracurriculars," Amanda Campbell '18 said. "With sparkle squad they don't only inherit physical abilities, but social relationships. Understanding that people aren't always going to understand the same things that you do, or that it won't come to them as quickly as others is important and absolutely okay."
Gardner's favorite part about cheer is her varsity teammate Amanda Campbell. "Amanda is so nice and I like her a lot," she said. Campbell helps out at practices, games and fundraisers. Their friendship has flourished because of sparkle squad, resulting in ice cream dates and trips to the mall. Whenever Gardner becomes nervous or shy, Campbell is always there for extra encouragement, another phenomenal aspect of the program.
Sparkle practices take place every Tuesday at 4:30 p.m. They start off with an ice breaker activity to make the cheerleaders feel more comfortable. They share their names, followed by a favorite animal, color or ice cream flavor. Stretches, jumps and cheers are next. "I can touch my toes and do a cartwheel," Gardner said. To conclude practices, all cheerleaders come together to sing the "Cookie Monster" song. "'Cookie Monster' song is my favorite and I sing it with Amanda," Gardner said. "The cookie monster says that the dragons are the great big cookie at the top of the jar," she sang loudly.
The sparkle cheerleaders benefit from the program tremendously, but they are not the only ones that are impacted. "I learn more from Erin than she does from me," Campbell said. "I've learned that with her it's going to take a little more patience, to learn cheers," said Campbell. "Whether it's at school or at a job you will have to interact with people who learn faster or slower than you, Erin has definitely made me look and come at things differently."
About the Contributors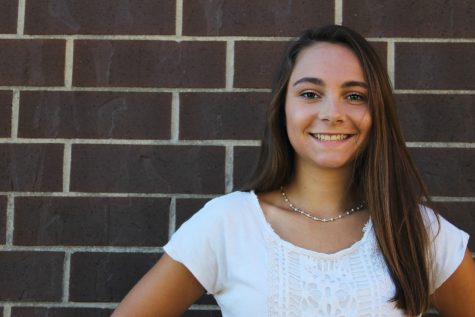 Mackenzie Beck, Staff Writer
Mackenzie Beck is a junior and is on her first year with the Black & White. She enjoys hanging out with her friends, watching Chicago Bears football...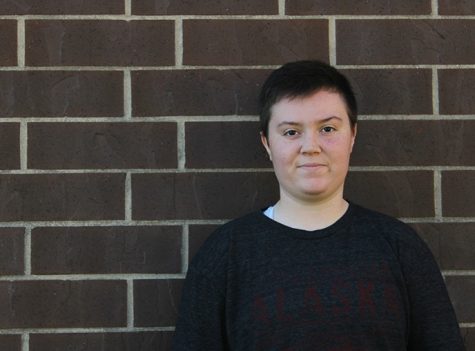 Hailey Sherman, Social Media Manager
Hailey is a senior and specializes in design, She will be majoring in graphic design in college. She also enjoys taking photos. This is her second year...