Support our troops
Student council is collecting items for the troops in Afghanistan. Students can place the approved items in white boxes placed around the school. See the list below to find out what items have been approved.
Students are able to donate items through April 30. Student council has been trying to spread the word and encourage school and community involvement, according to student council officer Steph Wilkinson.
The idea was started because of a student council donation of DVDs around Christmas time.
"We got a really great response from the troops and their families (when we donated)," Wilkinson said. "So we thought we could do another one and try to get the entire school involved as well as the community."
The school has participated in the Support our Troops donation before.
"About four years ago we collected items during a class period and had a competition between classes and had a great response," Chris Beguhn, student council advisor, said. "[The response was] so great that we had to fundraise to cover all the shipping costs."
Items to donate
food (pretzels, granola bars, vitamins, individual cereal boxes, microwave food, little debbie products, chips, rice krispie treats, trail mix, breath mints, water bottles)

toiletries (lip balm, shaving cream, soap, shampoo, conditioner, combs)
entertainment (dvds, itunes gift cards, cds, books, yo-yo's, sports equipment, PSP/2/3 games, dominoes, Xbox games, nerf footballs, game books, hacky sacks, soduku)
other (blankets, flashlights, bug spray, gloves, black or white socks, green or tan undershirts)
About the Contributor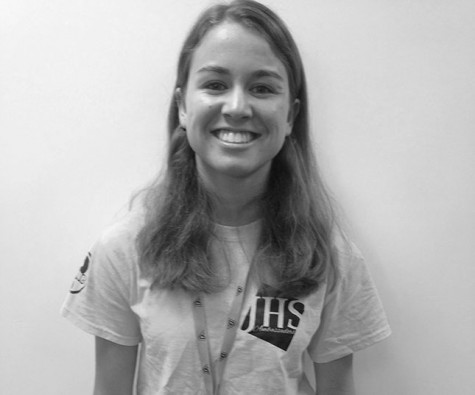 Anne Rogers, Editor-in-chief
Anne Rogers is a senior who has been on the newspaper staff since freshman year. Her other activities include running on the cross country and track team,...