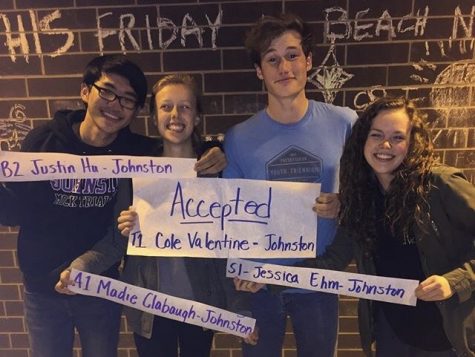 Brooke Willis, Staff Writer

October 28, 2016
Twenty-seven students have made All State this year, 10 from band and 17 from choir. Students described the process as long, stressful and time consuming. "I practiced for about an hour to an hour and a half each night to learn the etudes sold." Cameron Mitchell '17 said. He was given second chair...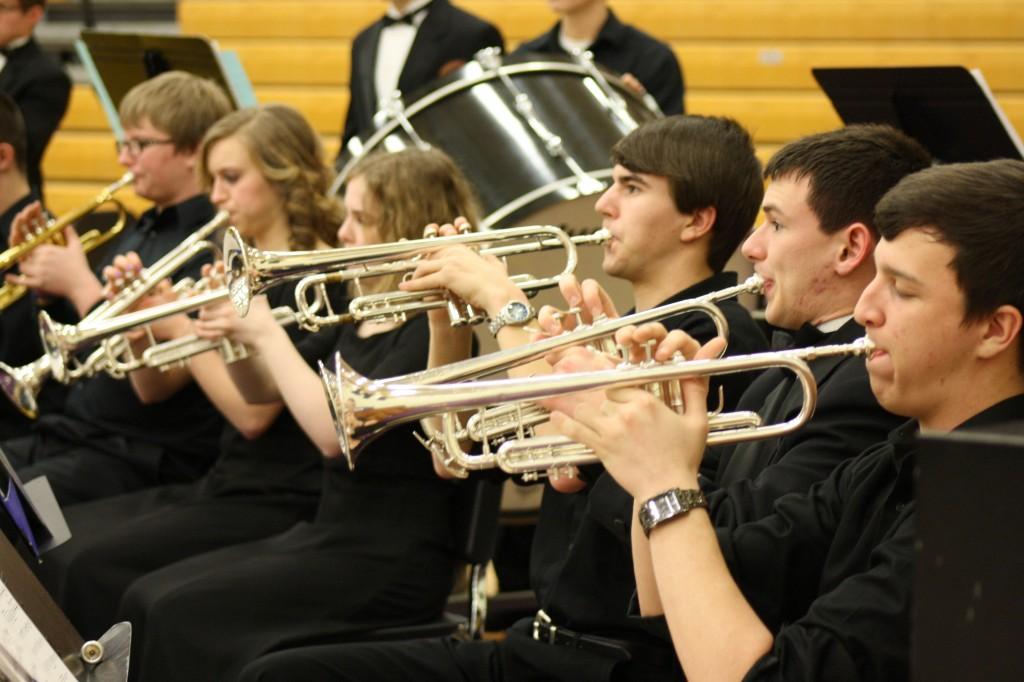 February 15, 2013
(audio on right) The music department performs the Armed Forces Salute at the Masterworks concert on Feb. 14.

Austin Busch, Staff Writer

February 10, 2013
Johnston hosted the annual show choir invitational, Showzam, in the high school gymnasium Jan. 20-21. The middle school portion of the invitational was held Friday night, Jan. 20, where Impact and Sound Advice competed in the middle school and 9th grade categories respectively. While awards were...