All State results announced
Hang on for a minute...we're trying to find some more stories you might like.
Twenty-seven students have made All State this year, 10 from band and 17 from choir. Students described the process as long, stressful and time consuming. "I practiced for about an hour to an hour and a half each night to learn the etudes sold." Cameron Mitchell '17 said. He was given second chair for alto saxophone. "This is the most work I've put in because I had my heart set on making it, and I did, so it all worked out."
Considering the record number of students waiting to audition, the actual auditioning process was a bit different this year. They had to audition to audition. "Even before we all auditioned, some of us went to All State camps where we spent three or four days on a college campus being taught the audition music by professors and directors," Cole Valentine '17 said. The students auditioned Oct. 22 in Indianola, with results posted shotly thereafter.
All State groups perform Nov. 19 at the Hilton Coliseum in Ames, along with several other schools. Tickets go on sale Oct. 25 and can be purchased through Ticketmaster or at the ISU Athletic Tickets Office.
About the Contributors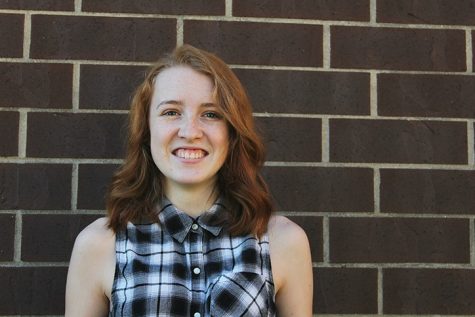 Brooke Willis, Staff Writer
Brooke Willis is a first year senior who spends most of her free time writing too much and playing too many video games. AP style writing kills her because...