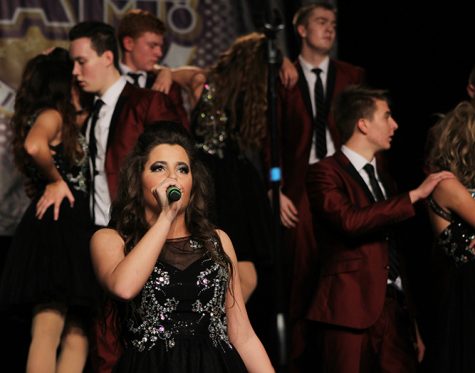 Kitarrah Mangra-Dutcher, Photo Editor

January 23, 2017
Performing exhibition, the varsity show choir Innovation took the stage. After the beginning of their second song "Feeling Good Melody," the fire alarm began to go off. People began to get up and head outside while the choir ended their performance. As everyone headed outside, many began to question...

Austin Busch, Staff Writer

February 10, 2013
Johnston hosted the annual show choir invitational, Showzam, in the high school gymnasium Jan. 20-21. The middle school portion of the invitational was held Friday night, Jan. 20, where Impact and Sound Advice competed in the middle school and 9th grade categories respectively. While awards were...