"Lungbarrow" – an intriguing mystery revealing an intricate past
(Warning, this story may contain spoilers)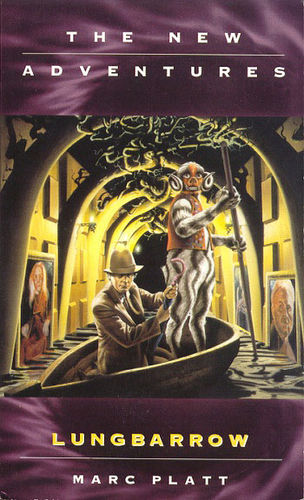 For over 50 years, Doctor Who has been one of the most popular and recognizable sci-fi series. Since 1963, many episodes, comics, movies, spinoffs, and books have been made, the best in my opinion being Marc Platt's Lungbarrow.
In the final chapter the adventures of the Seventh Doctor, as played by Sylvester McCoy, the 60th book of The New Adventures features the Doctor returning to his home on Gallifrey, in the House of Lungbarrow.
Fellow traveler Chris Cwej continually grows concerned for the Doctor, as he becomes more distant and moody the further they go into the house.
We find the Doctor reunited with many old allies, such as Romana, Leela, Andred, both K9's, and Ace, who all go into the House of Lungbarrow to uncover the mysteries of the Doctor, wether they plan to or not.
All of the living furniture is sized for giants, the Doctor's family have become scavengers and prisoners of their own homes, and the surviving 6 of 44 cousins have waited for exactly 673 years for the Doctor's return, when Ordinal General Quences will utter his last breath, after centuries of stasis…
If as a fan of Doctor Who, I find this story, let alone The New Adventures series, the perfect ending to a story arc. Many questions had risen over the original 26 series, especially series 25 and 26, which are all answered within about 300 pages, and brings a perfect setup to the TV movie in 1996.
Overall, Platt does a perfect job of bringing the story out of chronological order (much like his TV story, Ghostlight), but in a way that brings a sense of accomplishment by finally understanding all of the hints and messages brought throughout the series. He also exquisitely brings back some of the most memorable characters, but doesn't force it. Everything is done for a reason in Lungbarrow, which I will always admire.
This is one of the best books I've ever read, Doctor Who or otherwise, and give it 5 out of 5 stars.