Microsoft Hololens: The Future of Computing
This year at E-3, Microsoft displayed the future of computing, the Microsoft Hololens. The Microsoft Hololens is a wearable device that displays holograms that the user can manipulate through touch and voice.
The possibilities include data visualization, evolution of pedagogy in STEM, medical, design education and evolution in media and entertainment.
The Microsoft Hololens will be utilizing Windows 10 which means that any app on one's Windows phone, tablet or computer can also be used on the Microsoft Hololens. Also the hololens can interact with any device that is bluetooth or wifi. 
The Microsoft Hololens has three processors: the CPU, the HPU and the GPU. The CPU and GPU are common in most computing devices but the HPU, Holographic Processing Unit, is new. The holographic processing unit which has an array of sensors including gyroscopes, accelerometes and a magnetometer. This enables the viewer to interact with holograms that remain stationary if the person moves. The device also has spatial sound which enables the viewer to hear holograms behind them. The viewer can also move holograms around almost like in the movie Minority Report.  
There are many applications for this technology at school. Students can work on assignments in 3-D and multitask. Interactions can happen via virtual conferences. Students can manipulate holograms rather than interacting with a computer, and create 3-D models to help them visualize. Students in calculus can create graphs by drawing in the air or in science can manipulate atoms and molecules by touch. Those in anatomy and physiology can explore the human body through holograms. One of the only setbacks right now is the battery of the hololens only lasts for five and a half hours at the max which means it might not last for a full school or office day. 
The commercial uses for this technology are already being implemented. Companies that have partnered with the Microsoft Hololens include Autodesk, Unity, Dassault Systems and Sketchfabs. Also, NASA's Jet Propulsion Laboratory are working on using the Microsoft Hololens to virtually explore Mars.
As exciting as this development is, this technology is still in the infancy stages and will only be ready in three to five years. Other drawbacks include that it looks slightly silly to other people, and is basically only meant for work and home consumption, and might be fairly expensive when it first comes out starting at 3000 dollars. Another drawback is that the visuals appear in little boxes in front of the viewer rather than being a completely immersive environment. However, according to Microsoft's Senior Director this makes it more of a mixed reality that a VR which is the goal.
Even though these drawbacks are apparent, I for one am excited for this new development.
About the Contributor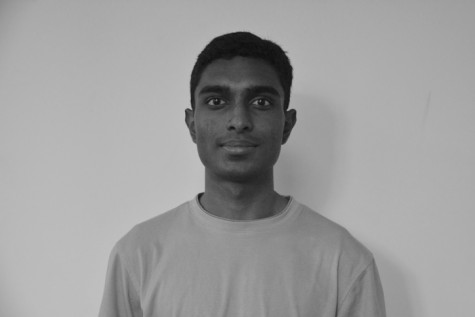 Rahul Kumar, Staff Writer
Rahul is a senior on the newspaper staff. Rahul also plays tennis on the JV team.