Students enlist for a future in the military
Scattered throughout the school year are days when the National Guard come and visit P.E. classes. Some students may just think of them as regular days, but others, find that it's something they really enjoy. 

Sgt. Andrea Hardy of the National Guard visits the school and joins P.E. classes throughout the school year. Each time she visits there is a new activity planned, from sumo wrestling outdoors to yoga in the fitness center. "We are an entity of the military that is state based so why not tell the fine citizens of the state about what we have to offer?" she said.
After a visit from the National Guard to the high school, Chantel Sievers 17′ wanted to know more. Intrigued by the benefits, Sievers requested more information on this opportunity and found the experience to be surprisingly laid back. "I had no pressure put on me," Sievers said. "And the decision was in my hands."
Sievers goes to drill once a month, where they prepare her for basic training with learning skills and exercises. During these weekends Sievers sleeps in the women's barracks at Camp Dodge. In the summer Sievers will spend four months for basic and job training, Sievers will be a Human Resources Specialist.
"
This is a choice I made that is bigger than myself. Less than one percent join and I'm included in that."
— Chantel Sievers
Sievers is not the only JHS student currently training for the National Guard, Alvin Chen, '18, is also in the National Guard. Chen plans on pursuing a career in the military as a plan B, with a future in business as his main focus.
Joining is a six year commitment, including four years of active duty and two years in case of a natural disaster or any reason they would need you to be deployed. After the six years you could continue in the military or pursue a career outside of the National Guard. 
While the National Guard is an extremely physical and time consuming commitment, there are many benefits. Not only will the National Guard grant access to insurance, they also pay for part of a soldier's college tuition. Joining has not only been beneficial because of money, being apart of the National Guard has taught Chen important life lessons. "It taught me discipline," Chen said, "You have to listen to your drill sergeant, you have to listen to your recruiter, and if you don't there's consequences, like pushups."
Sievers has also seen her changes in herself since she has joined the National Guard. "I have more pride and confidence," Sievers said. "This is a choice I made that is bigger than myself. Less than one percent join and I'm included in that."
Applicants will not always get immediately approved. There are certain requirements they must meet in order to be accepted into the National Guard. Applicants must be 17 or older, and if they are 17 they need parental consent. Blood has to be drawn and tested. There is also weight and height limit. Sievers was over the weight limit when she first went to enlist. "That wasn't easy to hear and I walked out of there very upset," Sievers said. "However I lost weight and went back and enlisted."
If students are curious, but unsure about joining, Sievers suggests talking to a recruiter and requesting more information. "You might find out it's not for you," Sievers said, "But you might end up loving the idea and joining."
The National Guard will be back in PE classes March 29 and 30 to teach a yoga class.
About the Contributors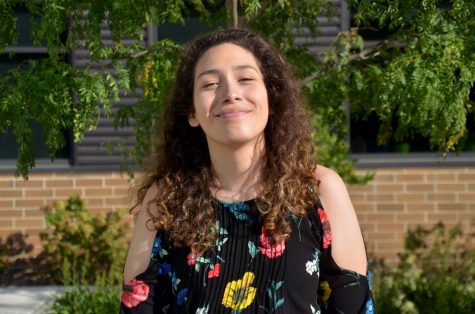 Grace Ballesteros, Staff Writer
Grace Ballesteros is a sophomore best known for having an apparently hard-to-pronounce last name. She's often too tired to talk to you so just know she's...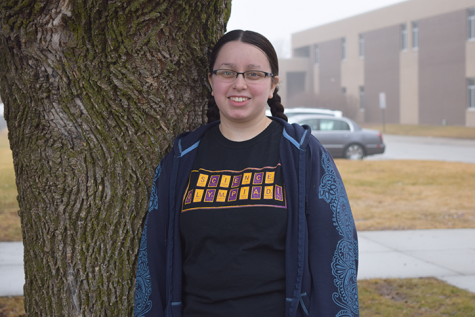 Kitarrah Mangra-Dutcher, Photo Editor
Kitarrah Mangra-Dutcher is a senior. She is The Black & White's photo editor and part of the High School Science Olympiad team. She is also a mentor...