Students make the climb
Students participate in competitive sports inside and out of school and do them with other people. While some students play contact sports, some prefer a different type of competition sport, like competitive rock climbing. "I practice two times a week, for two hours each day," Erin Lamberty '18 said. "I also go out and climb on my own."
Since last year, rock climbing is being offered in track six for P.E. This is sometimes a student's first exposure to the sport. However, others have been climbing from a young age or were introduced to it by their friends or family.
Tyler Overton '19 has been rock climbing for seven years and was ranked nationally in eighth place when he was 11. "The first time I ever rock climbed I was at a birthday party and I really enjoyed it," Overton said. "After that I did a summer camp at Climb Iowa and joined a team."
There are three main types of climbing the climbers do: lead climbing, top rope climbing and bouldering. Bouldering is climbing without a rope. Top climbing is climbing with a rope and another person holds on to the end so the other does not fall. Then lead climbing is when a climber hooks their rope to each clip as they move up while another person holds the rest of the rope below.
These climbs are also offered in track six. "I think rock climbing adds another dimension to physical education as it promotes an additional form of exercise," physical education teacher Daniel Mennen said. "Everyone in track six has enjoyed it so far."
There are different types of competitions that the students can participate in and multiple competitions each year. On-sight competitions are when a climber is sent up without facing the wall, until the climber is called down and they have a limited amount of time to figure out how to climb the wall.
Lamberty enjoys competing in Flock to the Rock. The climber has three hours to climb as many routes as possible. The harder the route they complete, the more points they are awarded. In addition, the only light the climbers have climbing is a headlamp and the area is otherwise pitch black.
Different people enjoy the activity for different reasons. Some like certain types of climbs or competitions more than others. "I always liked feeling super strong," Lydia Venter '19 said. "You get really strong from climbing. I remember one time I got to the top of the wall and I was the last climber climbing. everyone in the entire gym started screaming. That feeling when everyone is cheering for you is super overpowering."
Many people believe rock climbing is an individual sport. While that is true and winners are individual climbers, teams still work together to give support and help each other improve. "I always want my teammates to do good, even when we're competing in the same competition," Overton said. Overton recommends starting in the D category, the beginner category. That way climbers can learn the movements and work up their coordination. Climbers have to teach themselves to move one limb without moving any other.
Venter also agrees that even the competition environment is friendly. "At competitions everyone is really nice." Venter said. "I don't think I've ever met a person that was a bad loser."
Any student interested in rock climbing can visit the Climb Iowa website to find information on when classes and competitions are. There are classes and teams for people of all skill levels and ages. "Going to Climb Iowa even once can change your life," Lamberty said. "Just start low and work up."
About the Contributors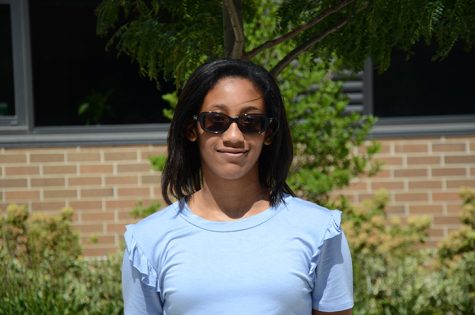 Kennedy Stone, Staff Writer
This is Kennedy Stone, she is a senior this year. Daughter of the legendary Billy Jean Jackson Stone. She spends most of her time singing, writing, watching...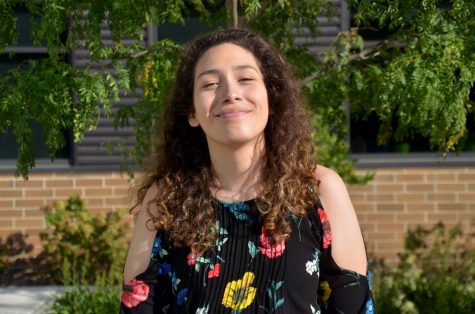 Grace Ballesteros, Staff Writer
Grace Ballesteros is a sophomore best known for having an apparently hard-to-pronounce last name. She's often too tired to talk to you so just know she's...