Patrick Bose '17, a member of the boys' cross country team, is one of the fastest runners in the state. His fastest five-kilometer run was in 15 minutes 32 seconds. His lightning fast pace makes him the 29th runner in the nation, as of Oct. 18. He has still found room for improvement. "Cross country depends on the course you run on, we haven't run any fast courses yet," Bose said.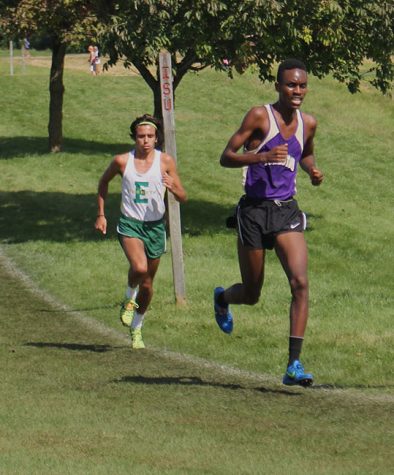 Bose says he wouldn't have succeeded without his team's support.  His coaches plan the workouts, and he said he they are another contributing factor to his success.
Starting out, Bose was not always a top runner. "Running was something I picked up in eighth grade," Bose said, "I did it just for fun. it turned out I was good." He has steadily improved since then. He has missed the school record by three seconds before and hopes to beat it this year.
As a senior Bose also takes a leadership role.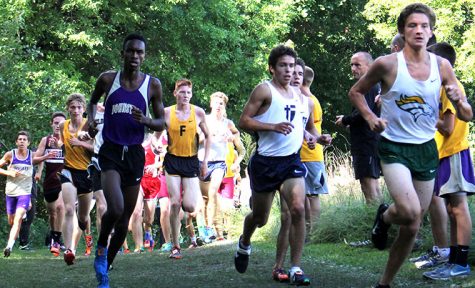 Coach Matt Jaschen stated his pride in Bose, saying he is smart in his running and uses those skills to lead the other runners. "We have not had a runner like Patrick in a long time," Jaschen said, "Probably never."
Photos by Joel Woodsmall.