Capitals beat Oak Leafs in annual Turkey Cup
Both junior varsity (JV) and varsity Capitals' teams defeated the Oak Leafs Tuesday at Buccaneer Area Nov. 24. JV won in a shootout after the third period ended in a 3-3 tie after the Oak Leafs' equalizer with 7.9 seconds left in the game, however the match will be recorded as a tie. The shootout was held unofficially to determine the winner of the Turkey Cup, where the Capitals shot two goals in comparison to the Oak Leafs' one. Shootouts in JV Midwest High School Hockey League are not usual practice. Capital's Varsity team won the cup after they were first to score in a fourth period overtime after the third period ended 1-1. Both teams have players from numerous metro schools, including Johnston.
Oak Leafs' Johnston players: freshman Blake Murray (1), senior Noah Hughes (2), freshman Adam Burns (5), senior Cade Wegner (22)
Capitals' Johnston players: Ethan Bettis (36), Jack Martin (16), Nick Martin (1), K.J. Minick (3), Christian Terrill (28), Jason Terrill (5), Ben Tinker (11)
About the Contributor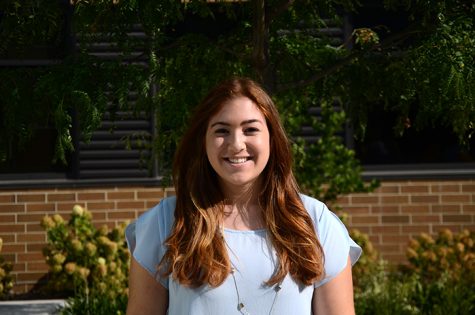 Kathryn Ikeda, Editor-in-Chief
Kathryn is a senior who loves napping and caramel lattes. It is her fourth year on the newspaper staff. She loves bad puns, dogs and social justice, though...