Dragons roast the Rough Riders
Hang on for a minute...we're trying to find some more stories you might like.
In a seemingly quick game against Roosevelt, the varsity football team took home the win with 49-0 at this year's homecoming game Oct. 2. Even in the mid-50 degree weather, fans were still cheering on with their bodies shivering while covered in their thickest Johnston apparel. Junior Destiny Welt was decked out in fleece, the traditional camouflage pants junior girls wears, long sleeve everything and a warm jacket. "People were so close together," Welt said, so the cold did not bother her too much. "[It] wasn't too bad."
In a game that seemed to take less time than a normal one due to the lack of timeouts taken, the half-time performances which including the marching band, varsity dance team, the Sparkle Squad and the varsity cheerleaders, who performed cheers constantly throughout the whole game as usual. "I couldn't feel my fingers," junior Simran Gollapudi, a performer in color guard, said. "The flag was wet, I kept dropping it."
There will be one more home game this season, Oct. 16 against Lewis Central.
About the Contributors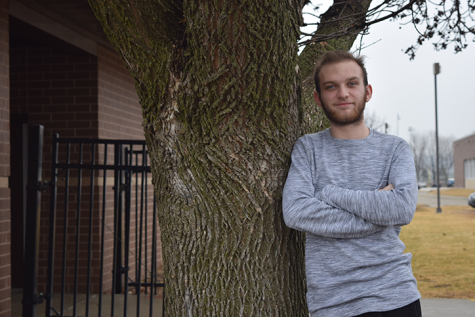 Bryce Schulte, Co Editor-in-Chief
Bryce Schulte '17 has been on staff for three and a half years. He loves eating Pancheros while working on his assignments, as well as watching Project...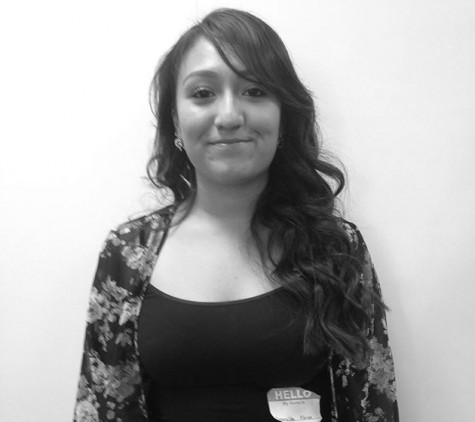 Esmeralda Flores, Photo editor
Esmeralda Flores is a 17- year-old with the mindset of an eight-year-old. She enjoys eating fruit loops while watching Spongebob. Her eyebrow game is always...